Clean Hospitals Day is celebrated annually on October 20th to raise awareness about the significance of healthcare environmental hygiene.
As always, the campaign's goal is to recognize and empower all the environmental service workers and management striving to enhance environmental hygiene every day.
This year, the focus is on the Healthcare Environmental Hygiene Self-Assessment Framework (HEHSAF), a tool recently published by Clean Hospitals. It has been developed and internationally validated to assist healthcare facilities in identifying areas for improvement in their environmental hygiene programs and benchmarking this progress over time. You can access the framework using the QR code of the below image or by visiting their website by clicking here.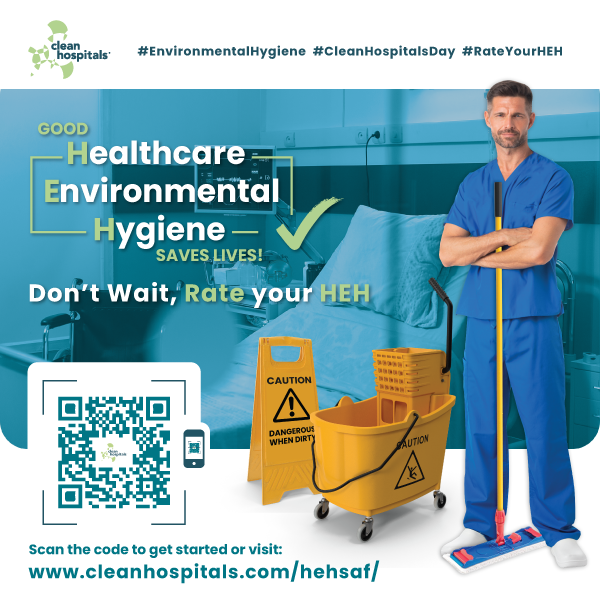 As a partner company, SARAYA is always proud to support this campaign, raising global awareness about the importance of environmental hygiene in healthcare. Please take a moment to watch the Clean Hospitals ICPIC 2023 Symposium video available on YouTube, in which our president, Mr. Saraya, also delivers a brief message.