Everyone wants to use products with safe, carefully selected ingredients for their family. Arau and
Arau Baby additive free, natural soap is the answer to this need. Free of additives such as synthetic fragrances,
colors or preservatives. This is the additive-free brand perfect for your family's precious skin.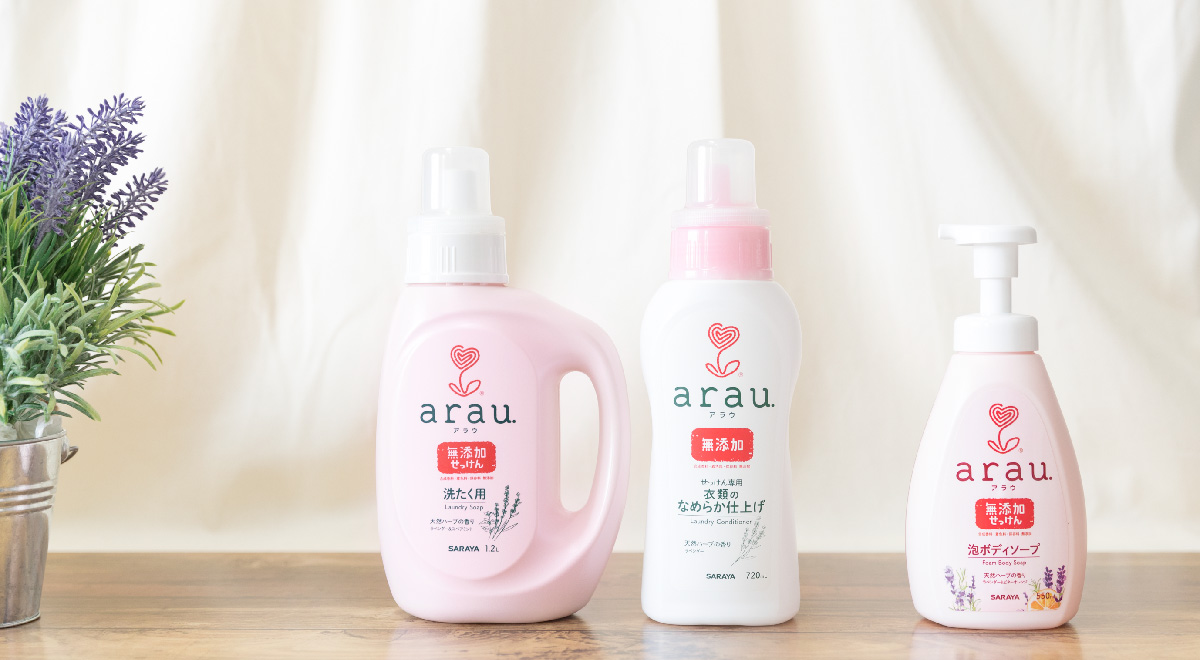 Arau Series
Developed with 100% botanical non-additive ingredients with cleaning power and gentleness on the skin. Natural herb extracts and essential oils clean and care for the skin. Arau is recommended to those with sensitive skin.
More information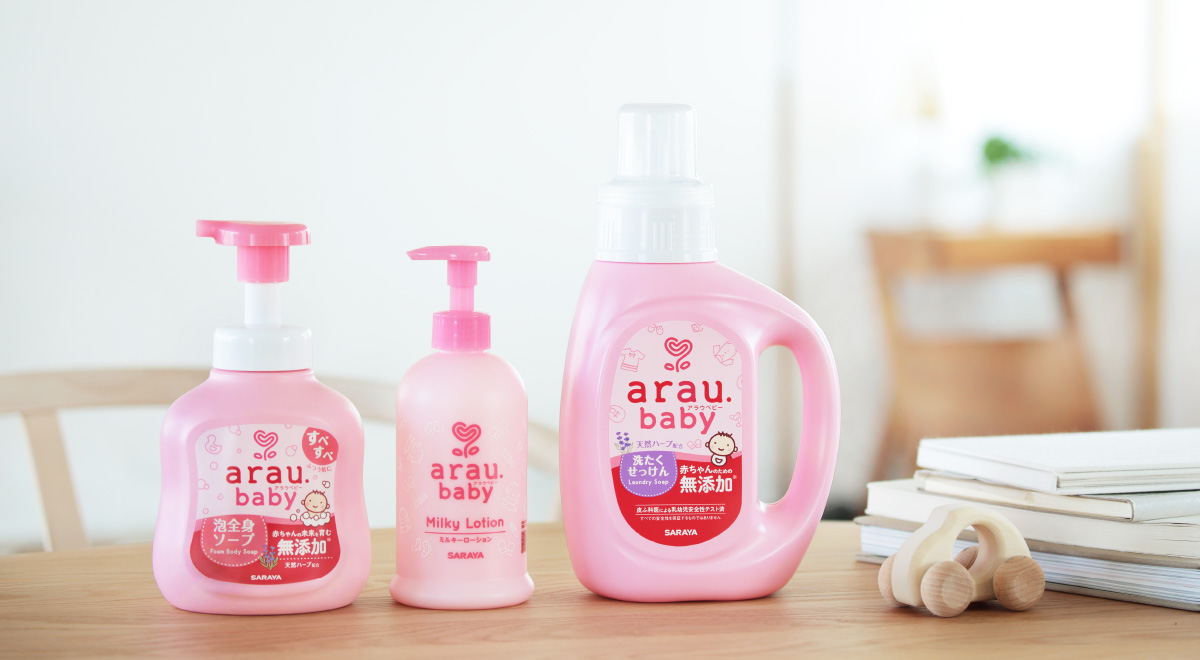 Arau Baby Series
Free of additives such as synthetic surfactants, synthetic fragrances and colors. All parents are concerned about their babies' skin. Choose the gentle Arau Baby.
More Information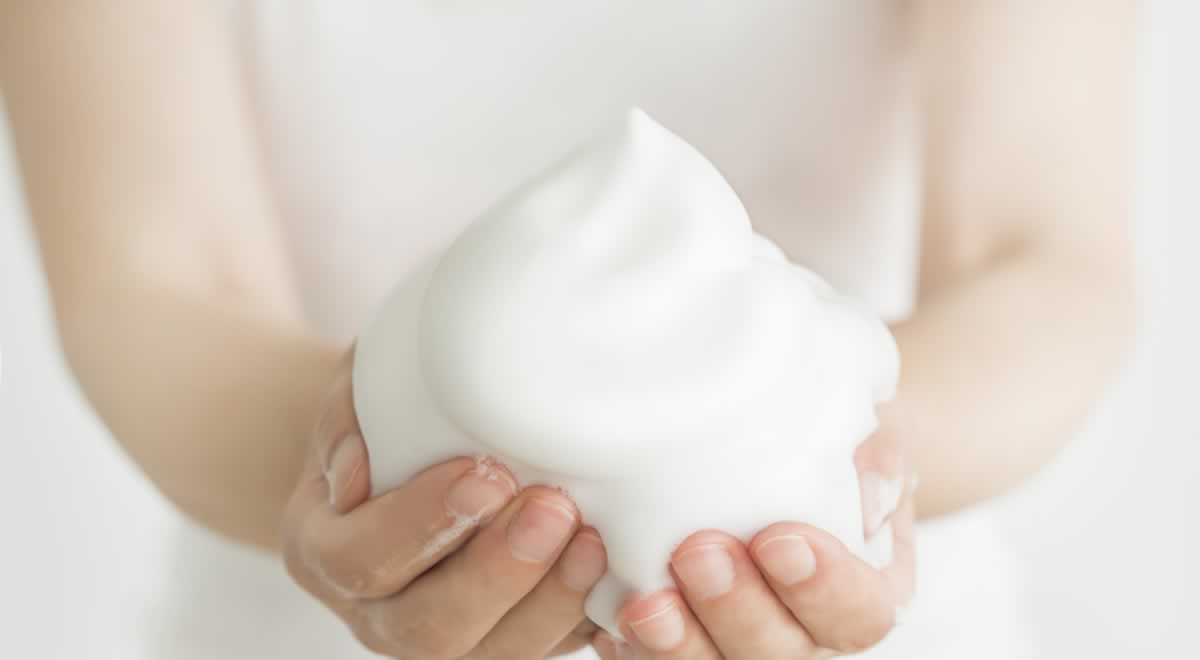 Brand Quality
Additive-free with natural botanical ingredients.
Arau series was created for gentle cleaning and skin care with nothing else added.
More Information