First pregnancy? Isn't it hard to know when and what to prepare for your yet-to-be-born baby?
Here is an easy-to-understand list of items we recommend for the pregnancy period and for your baby's developmental milestones. Make sure to prepare the items you need early on as your baby grows.

Recommended Items for expecting mothers

Slightly acidic, hypoallergenic, additive-free formula
This pregnancy body care cream contains carefully selected plant oils that help to balance the skin's sebum. Silicone-free, it stretches and blends well with the skin.
Three moisturizing ingredients were added to provide moisture and maintain the skin's elasticity.

Fine bubbles that gently protect your skin
Fine bubbles act like a cushion to protect the delicate skin of pregnant women from friction and irritation. Gently remove the dirt by just applying the foam to the skin, with a simple hand washing.

Additive-free, gentle and leaves fabrics fluffy
arau. Laundry Soap is recommended for pregnant women who are beginning to feel skin irritation from clothes and towels.
Not only does it provide peace of mind by being an additive-free soap, it also leaves fabrics fluffy and smooth without the use of fabric softener.

Additive-free & safe ingredients, natural refreshing feel
This additive-free toothpaste is safe to use on sensitive gums and mouths that are easily irritated.
The natural coolness of natural essential oils makes it a great choice for pregnant women that are more likely to be uncomfortable with strong-smelling synthetic fragrances.

Prepare your baby's clothes and underwear by
"pre-washing" before you put them on!
Newly bought baby clothes are often coated with glue, which can cause skin irritation. It is always recommended to rinse them once with clear water to remove the glue and soften the fabric.
Usually, detergents are not used during the "rinsing" process but we recommend using laundry soap to make the fabric even fluffier, softer and to improve its water absorption.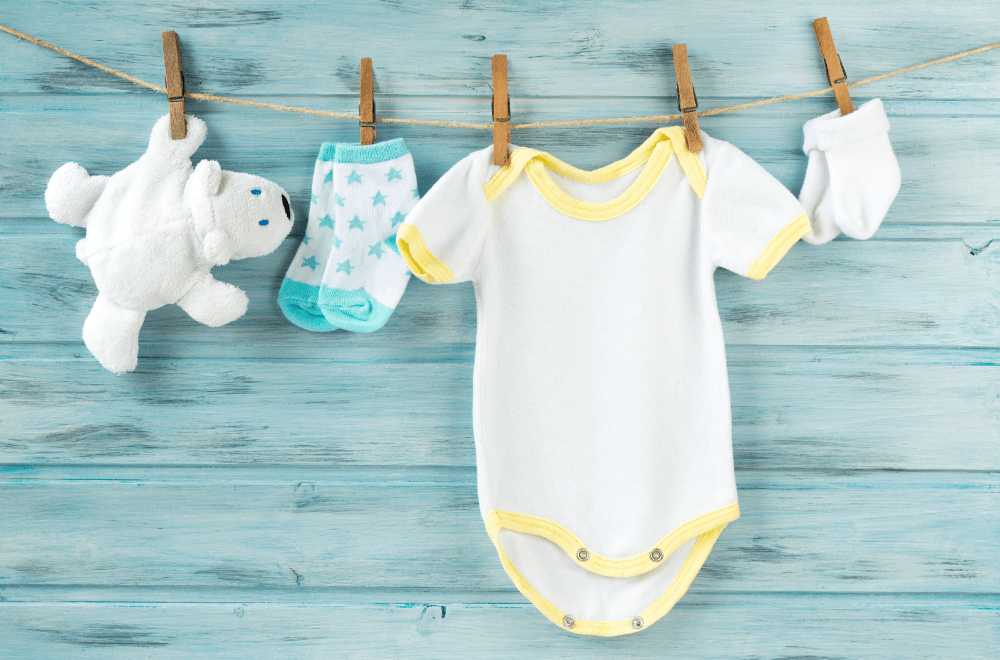 arau.baby Laundry Soap
Safe and additive-free, arau.baby Laundry Soap will leave your laundry fluffy and soft without the use of fabric softeners.
Since hand washing situations like breast milk stains, formula stains and food stains happen commonly we have included aloe extract into the arau. Laundry Soap formulation to care for the mother's hand skin.
Prepared for the first bath after birth!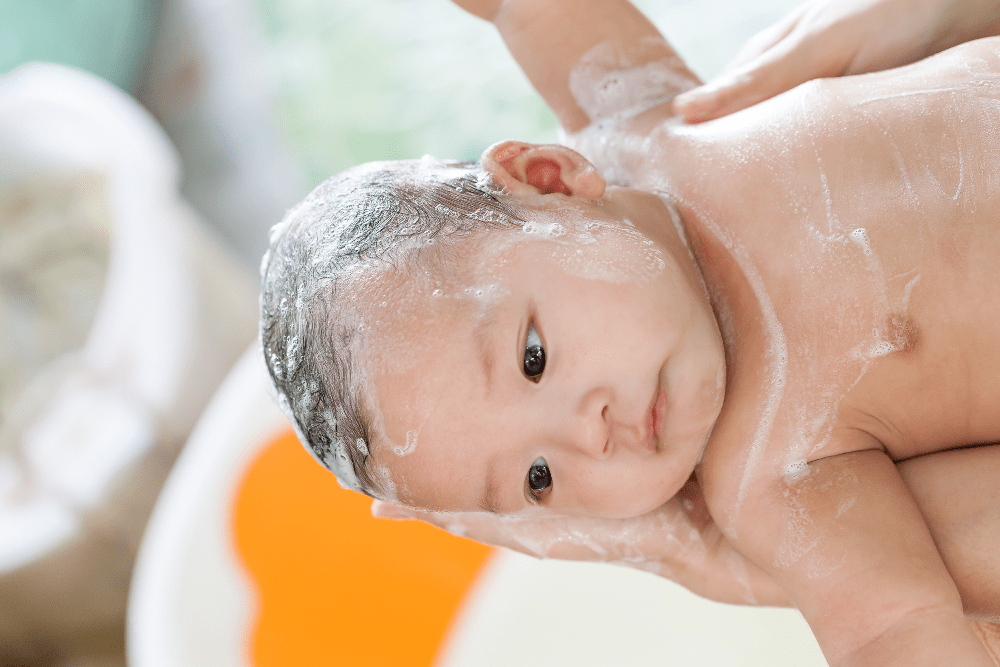 During the first month of a baby life it is recommended to use a baby bath tub because newborn babies have a weak immune system and are susceptible to bacterial infections.
During the newborn period, to about three months of age, babies skin produces more sebum on the head, forehead, and eyebrow area due to the influence of the mother's female hormones.
Be sure to remove the dirt thoroughly and gently with a gentle, additive-free soap.
arau.baby Foam Body Soap
The bottle has an easy to use foam pump that can be used while the mother holds the baby.
The additive-free, safe, fine foam gently wraps around your baby skin to clean it, leaving it refreshed and smooth.
※When bathing your baby, after washing with baby soap rinse lightly with warm water in the baby bath, to rinse again thoroughly with warm water prepared separately in a basin or with a shower.
Newborns face and belly are prone to dryness.
Be prepared for baby skin care!
We mistakenly think that babies skin is smooth and does not need any special care. However, the fact is that newborns skin tends to dry out more easily and is very delicate compared to adults due to their low water and sebum content. Newborns secrete a lot of sebum on their heads, foreheads and eyebrows, but their cheeks and stomachs are prone to dryness.
After cleaning their excess sebum and sweat off in the bath, quickly apply an additive-free, mildly acidic, gentle to the skin lotion.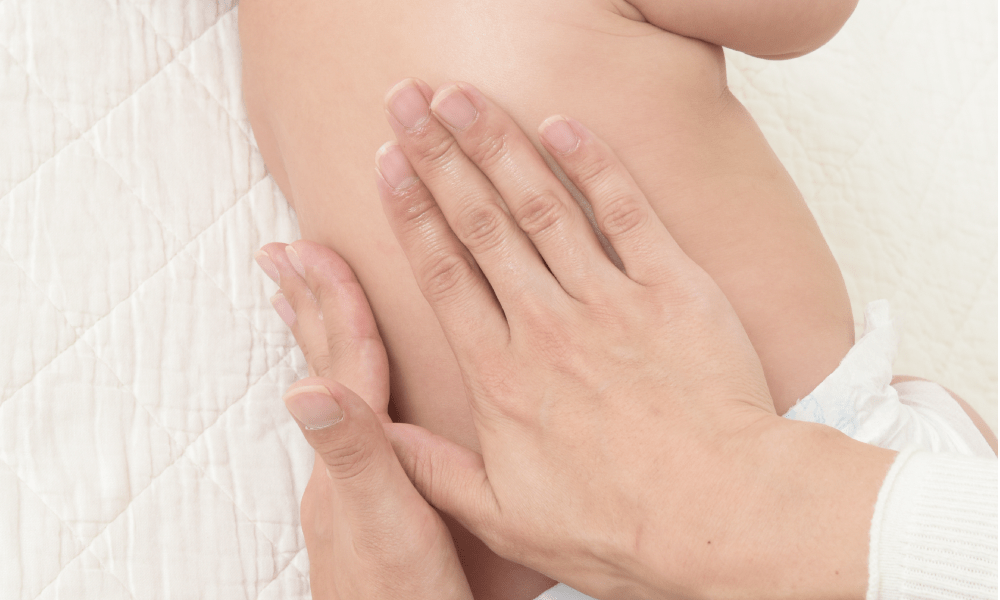 arau.baby Milky Lotion
This baby lotion is free of petroleum-based synthetic surfactants, mineral oil (derived from petroleum), silicone, parabens, alcohol (ethanol), synthetic fragrances and colors.
The formulation is slightly acidic and has added plants extracts such as lavender essential oil recommended for a baby's delicate skin.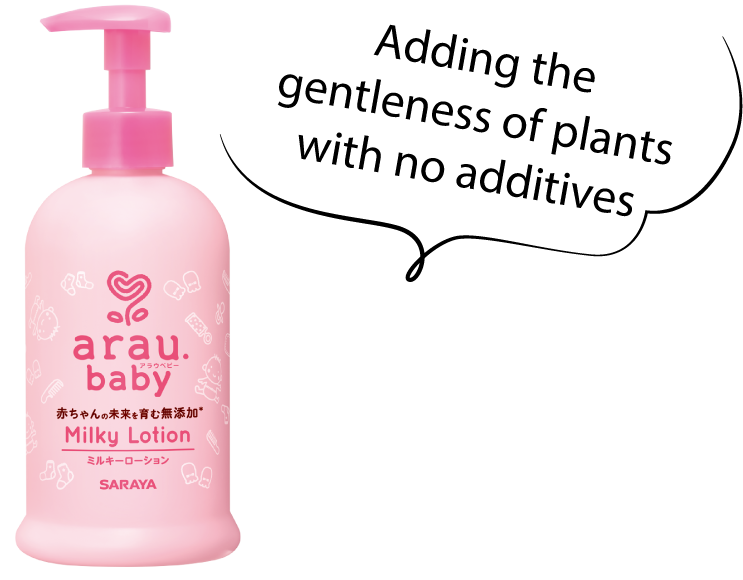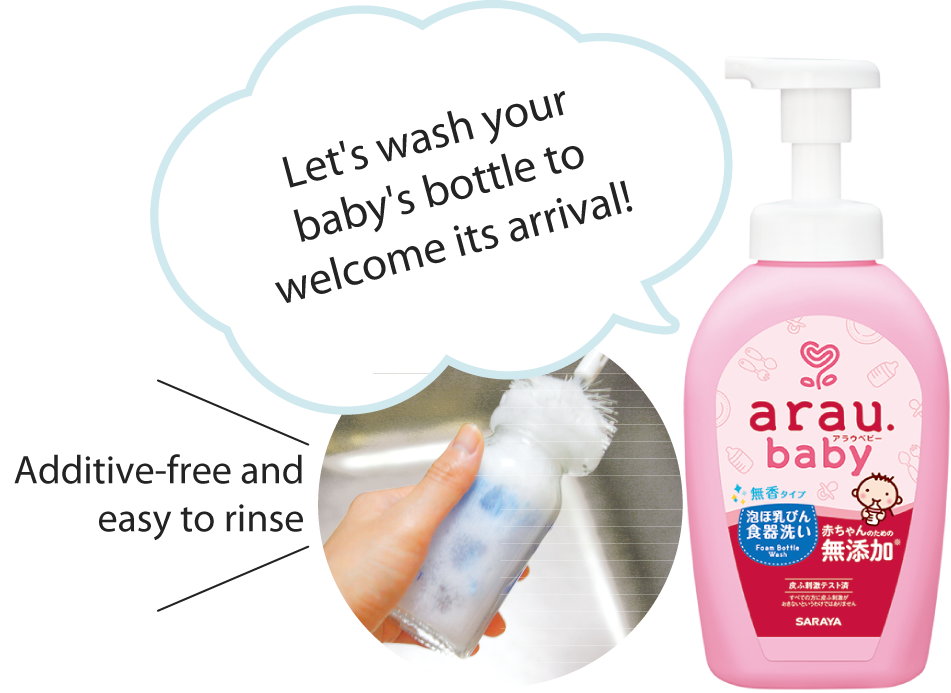 arau.baby Foam Bottle Wash
With a 100% vegetable-based formulation, arau.baby Foam Bottle Wash is free of synthetic surfactants, as well as synthetic fragrances, colors and preservatives, so you can wash your baby's milk bottles, dishes and pacifiers with confidence.
The smooth foam helps cleaning throughtly and our special formulation makes the rinsing process easier.

3 step skin care recommended by arau.baby
Gently and thoroughly wash off sebum and sweat that can cause skin problems with baby soap, then moisturize with an additive-free lotion or cream. This is the arau.baby skin care process.



Easy, one-handed foam pump
The foam pump that allows mom to push easily with one hand while holding the baby. You can wash your baby's whole body from head (hair) to to toes.
The safe additive-free fine foam gently wraps around your baby, refreshes and washes their skin thoroughly, leaving it smooth. Contains plant extracts of "Perilla Leaf Extract & Rosemary Leaf Extract" with moisturizing effect.

Natural moisture-keeping ingredients
Natural moisturizing ingredients derived from fermentation for a smooth finish, cleansing quickly with no slippery feeling.
Contains plant extracts of chamomile flower and sage leaf extracts that have a moisturizing effect.

※After washing with baby soap during bathing, rinse lightly in the warm water of the baby bath, and then rinse thoroughly with warm water prepared separately in a washbowl or a shower.

Free of petroleum-based synthetic surfactants, mineral oils (petroleum-derived), silicon, parabens, alcohols (ethanol), synthetic fragrances and colors. Uses 100% organic essential oils.


Safe and additive-free, soft and fluffy
A safe, additive-free laundry soap that leaves clothes soft and fluffy without any softener.
Contains aloe extract, gentle to moms' hands for hand washing needs.


Removes milk stains!
This solid soap is applied directly to pinpoint stains, such as milk stains on baby's clothing and bibs. With the power of a 99% pure soap, even hard-to-remove stains go away!
Before rinsing, simply apply directly to the dirty areas and rinse lightly to see the difference in the finish.


During their first year of life, babies' skin sebum levels change rapidly, so it's important to take care of the skin accordingly.
In the first month of life, the sebum level is as high and oily as it is during the acne-prone years of adolescence, but it begins to decrease rapidly from around 2 to 3 months, and from 5 to 6 months, it's said to be the most flaky period of their lives! Moisturize your baby's skin knowing that skin type is different and that it varies from season to season.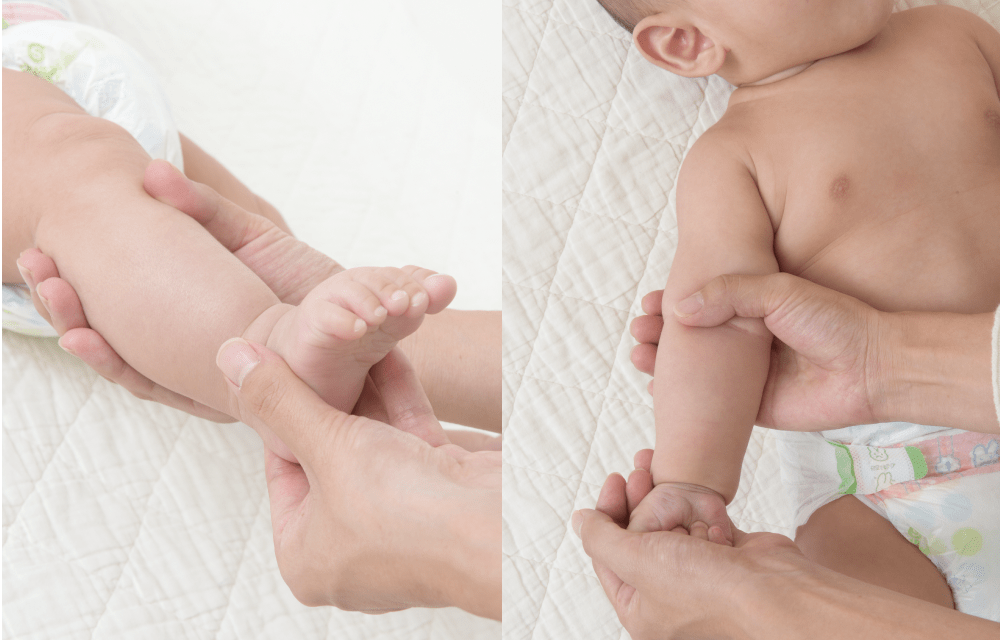 Take precautions against infections when going out with your baby!
After the baby's one-month checkup, you can start taking walks around the neighborhood. Anywhere further should be after the baby reaches two to three months of age.
Hygiene is a concern for anything your baby touches, such as diaper-changing tables and tables you use when you're out. Don't forget to take infection control measures when you go out with your baby!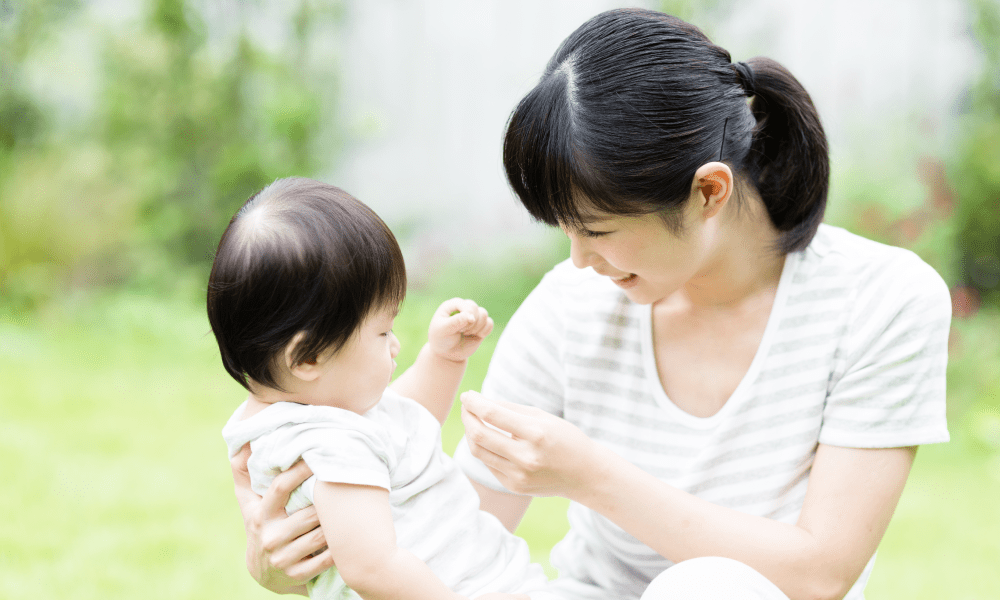 arau.baby Wet Sheets
Even if you are concerned about hygiene, many of the things that babies touch cannot be washed. These Wet Sheets respond to the concerns of mothers and provide thorough infection prevention. 100% food based ingredients and free from synthetic fragrances, colors, or preservatives including parabens, these sheets are safe to use on dishes and toys that babies like to lick and put in their mouth.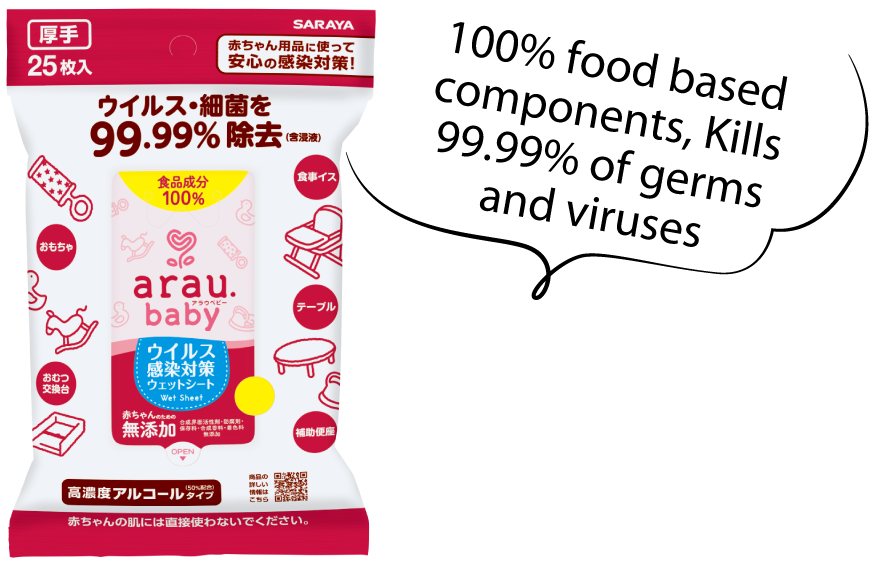 It is best to start brushing when the first tooth begins to appear.
Most babies get their first tooth at around 6 to 9 months old, but some can start getting their teeth as early as 3 months old. This is the time to start brushing.
Even before the teeth come in, it is a good idea to rub your baby's gums with a soft, wet towel to get them used to the idea of brushing.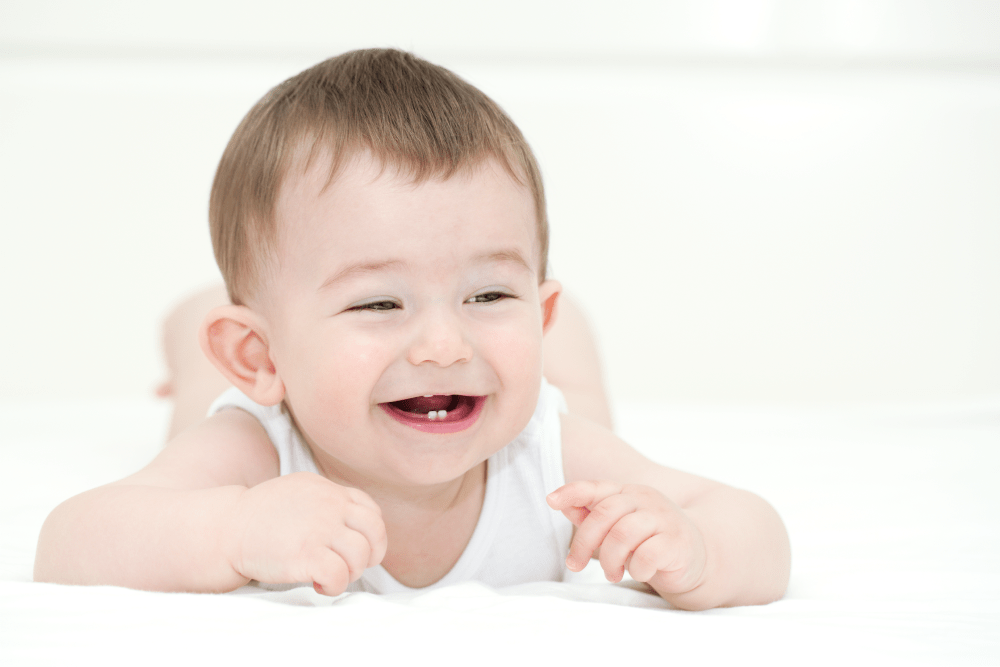 arau.baby Tooth Gel
Additive-free toothpaste gel for babies that can be used from the moment their baby teeth come in.
No abrasives or foaming agents are used, and since it is made from food-grade ingredients, it is safe for babies who cannot rinse their mouths.
It has a tangerine taste (100% natural essential oils), so they will not dislike the brushing process and it's a great way to get them into the habit of brushing their teeth.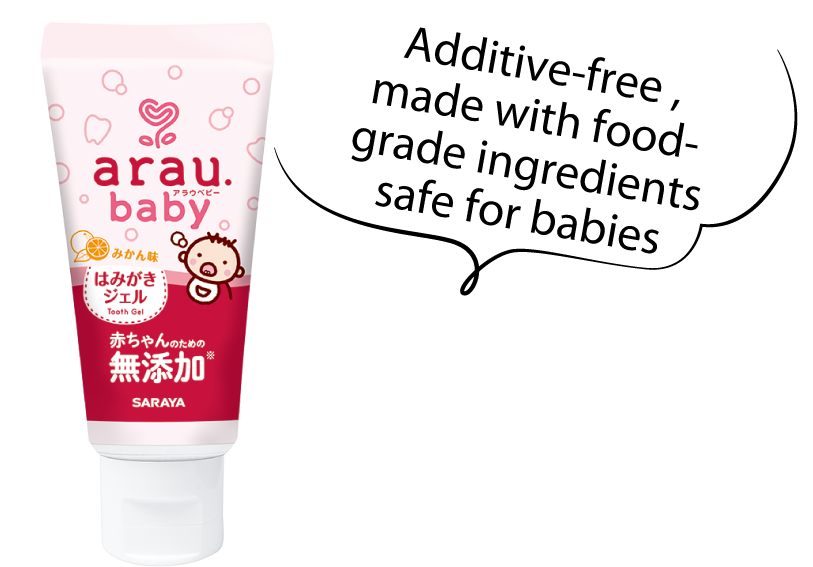 arau. Laundry Soap
Quickly dissolves after pouring it in the washing tank with water, rinsing quickly.
Additive-free soap formulated with subtly scented natural herb Lavender & Spearmint. Even without the use of fabric softener, the laundry gets soft, fluffy and absorbs water perfectly.
Recommended for people with sensitive skin and for washing delicate children's underwear.