Choose something that you can use every day, that makes you feel safe, and protects your family. With that goal in mind,
the arau. series was born. No synthetic additives such as petroleum-based synthetic surfactants, synthetic fragrances,
coloring agents, and preservatives are added. Just an additive-free brand that always considers first gentleness to the skin.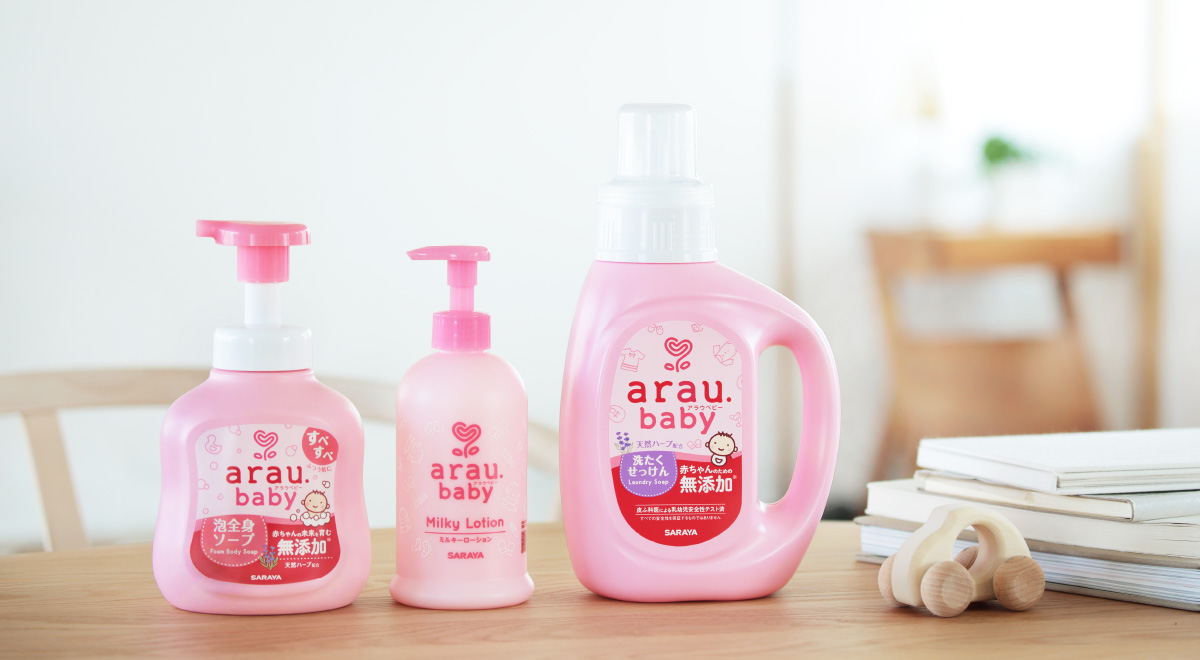 arau.baby
In addition to body soap and moisturizers, washing underwear and towels that come into direct contact with your baby is also vital a part of skin care. Our additive-free formula is designed to be gentle on babies, made with the feelings of mothers and fathers in mind.
More Information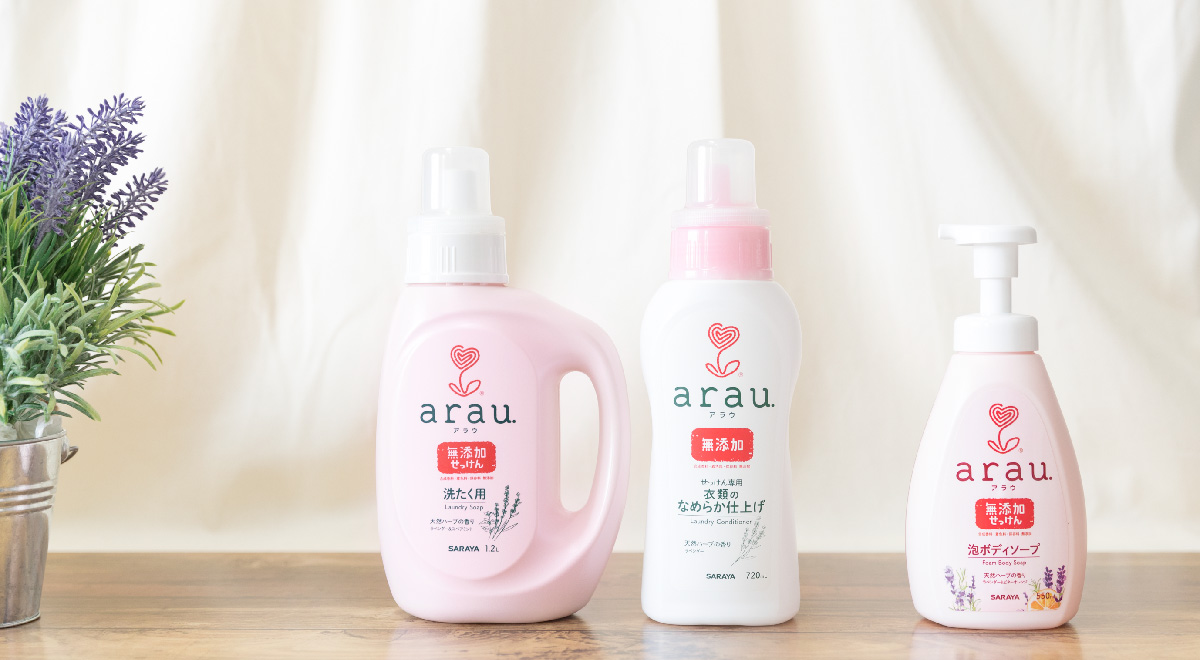 arau.
Our additive-free, plant-based soap combines the cleansing power and gentleness of soap with carefully blended natural herbs. arau. can be enjoyed by the whole family, from people with sensitive skin to children.
More Information