Participating in the 19th International Conference with the topic "Standards and innovative technologies in digestive endoscopy".
On the 27th of June, the city of Yaroslavl became the capital of Russian endoscopy. The 21st Russian-Japanese symposium traditionally became the gathering place of the most prominent medical specialists of today. Medical specialists from Japan are widely considered the leaders of the modern endoscopy and with each passing year, the Japanese delegation on the symposium steadily grows in size. Top leaders of the Japanese School of Endoscopy, including the new president of the Japanese Society of Gastroenterological Endoscopy & head of The Centre for Digestive Diseases of the Yokohama University Clinic professor Haruhiro Inoue, shared their experience and took part in the streaming of surgical showcase. They also held a unique workshop for screening colonoscopy which was attended by many specialists in the field.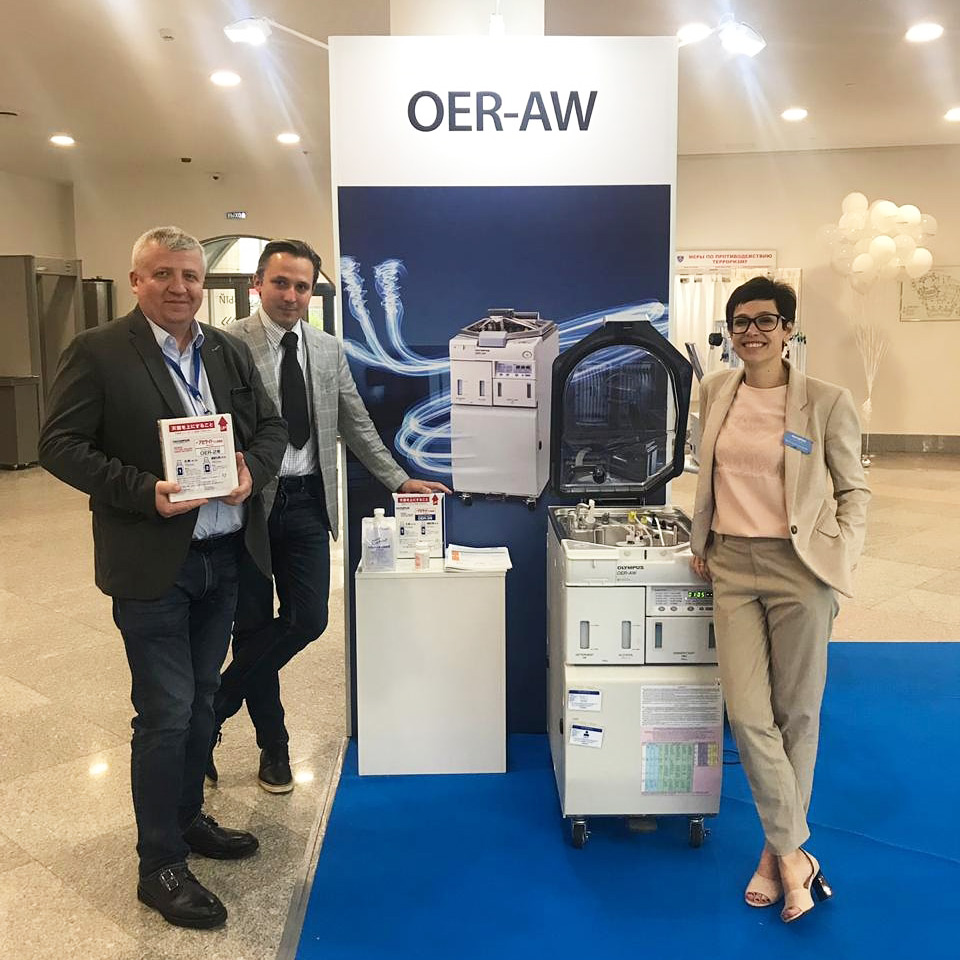 The symposium was also the place for Russian leading experts to share their key experiences in endoscopy. Almost all physicians from the Endoscopy Department of the Yaroslavl State Hospital received training in leading clinics of Europe and Japan.
In the evening, more than 200 Russian and Japanese physicians took part in the running race in order to raise awareness of colorectal cancer. In total, they managed to run the 3200-meter distance across all of Yaroslavl.
On the 28th of June, the 19th Yaroslavl Endoscopy Symposium (YES 2019) was opened via the live endoscopy streaming. Leading Specialists from Russia, Japan and Europe demonstrated unique operations on 26 patients followed by the new format study for physicians.
The RANDO training-zone was open to visitors for the whole day. There, one could witness all the basic endoscopy manipulations and learn about the innovative endoscopy intervention on the newest training simulators.
The Medical Nurse Session, which was organized in conjunction with the ESGENA association, was the definite highlight of the 29th of June. The Association was presented by Yadranka Brlyak, the honorary President of the European Society of Nurses in the field of Endoscopy and Gastroenterology (Zagreb, Croatia).

During the session, Saraya presented its products, including dosing equipment, hand disinfectants and disposable clothes. All of these were used during the live demonstration of endoscopy procedures.

The Session was attended by more than 80 nurses from all around Russia.

The course was compromised of the discussion of poignant matters of the endoscopy ward workflow, role of the medical nurse & practical skill training.