We interviewed six families from around the world to find out how new fathers and mothers in Japan spend their parenting lives! In our last story, we would like to introduce you to a family of four – Todor Panev from Makedonia, his wife Takako and their two little sons.
Collaboration project between English-language media "Tokyo Weekender" and arau.baby!
Todor and Takako have been reading many reference books and making various efforts to raise their two children bilingual while navigating the challenges of this task. In particular, when it comes to Macedonian, resources such as books and schools in that language are incredibly scarce and difficult to find in Japan. To tackle this, Todor created a library of Macedonian children's books and textbooks at home. He works hard to create opportunities for her sons to learn Macedonian and reads them every day to help his sons develop vocabulary.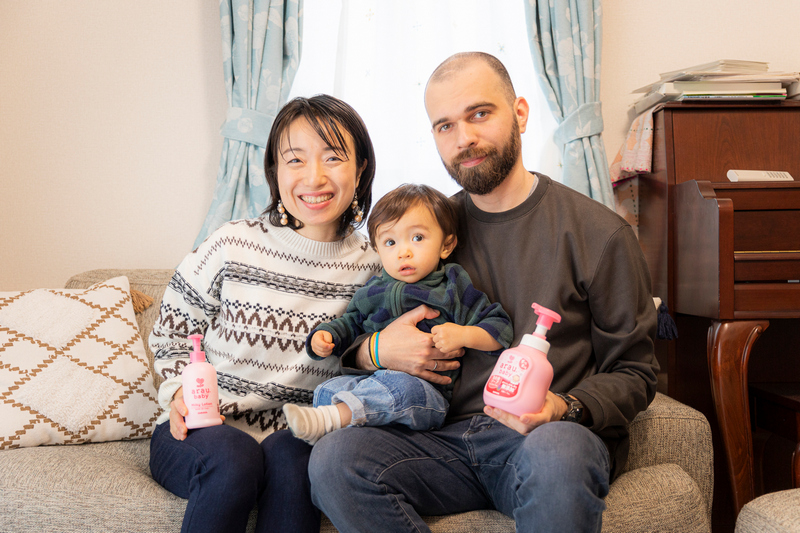 The Panev family also cherishes their cultural traditions and festivities. "I would like to take the best of both cultures and create our own unique family culture," shares Takako. Teaching her children the order and etiquette of Japanese society, she also hopes the boys will learn about the world and explore it while embracing their individuality. Niko (3 years old) and Toma (1.5 years old), nurtured with immense love from their parents, effortlessly maneuver between Japanese and Macedonian languages, speaking both languages fluently. Learning about both cultures, they are surely on the right way to embrace the vast world and its diversity.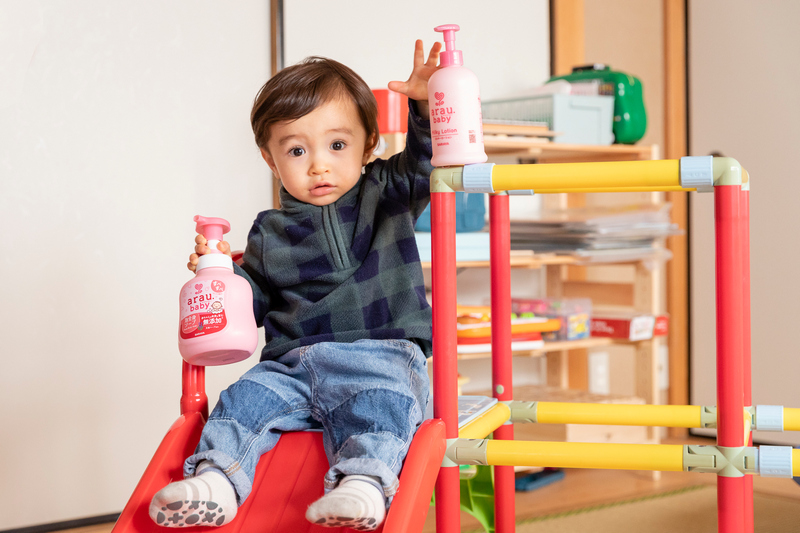 The Panev family is meticulous in choosing hygiene products for their children. "I'm in charge of bath time and I use this body soap to wash both their skin and hair. It is very gentle and easy to wash off without much effort. The pump design makes it convenient, especially when one arm is occupied with a little one," says Todor. Takako adds, "Baby skin is very delicate and thin, so applying Milky Lotion after the bath is crucial. Toma's skin has really improved after using this lotion!"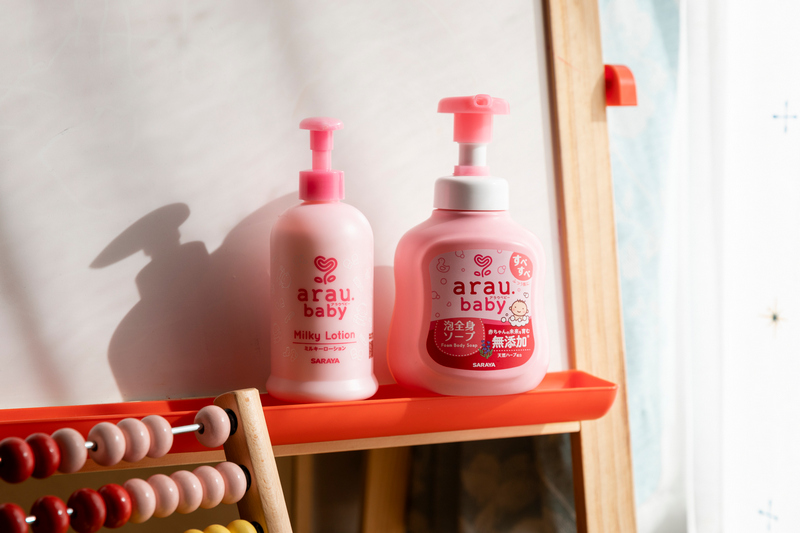 The family has also tried arau.baby brand Laundry Soap before due to its skin-friendly qualities. "We trust the arau.baby brand. Trying their Foam Body Soap and Milky Lotion was a good decision!" they shared enthusiastically.
You can read more about Todor, Takako and their sons on TW. Make sure to check it out!