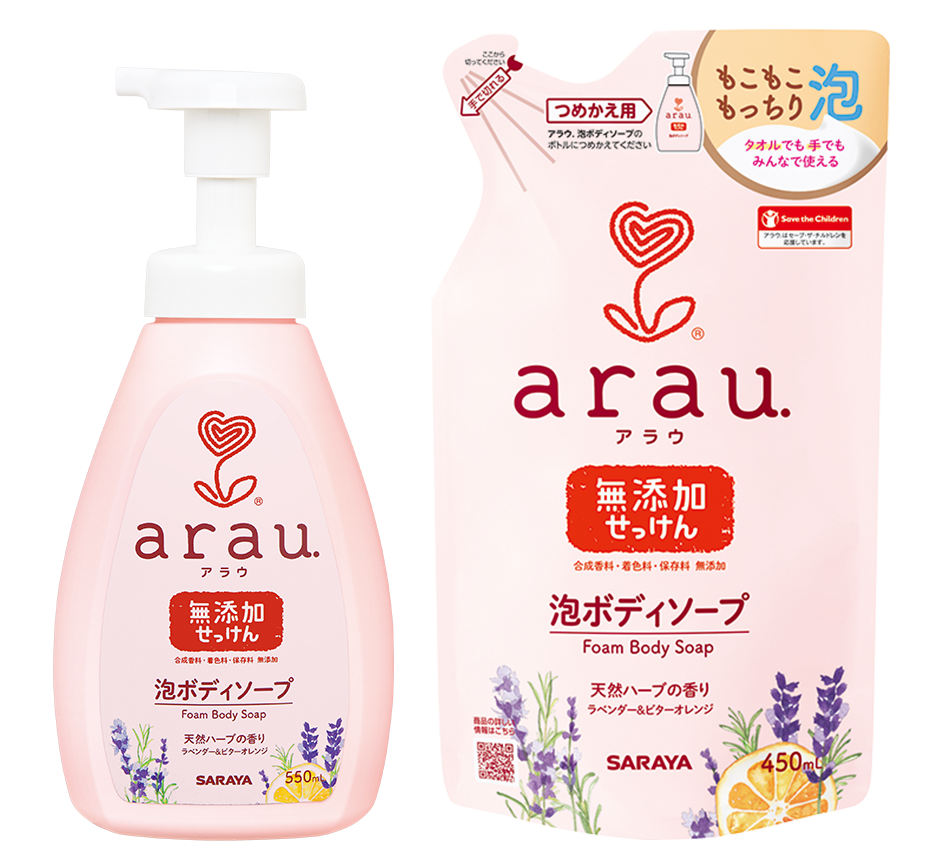 ※Lavender and lime natural essential oils for clean skin.
※Shiso and chamomile for healthy skin.
※Contains no LAS, high grade alcohol synthetic surfactants, phosphates, edentate (sequestering agents), or artificial additives such as colors, fragrances and preservatives. Suggested for those with sensitive skin.
※Dermatalogically tested.
(May not eliminate the possibility of irritation in all users.)
arau. Foam Body Soap
Bottle 300mL|Refill 250mL
Cleanly wash away dirt and dead cells with suds of foam for a refreshing clean every day. Thanks to its easy to use foam pump and invigorating lime and herb fragrance, bring life to your shower time.
| | |
| --- | --- |
| Ingredients | Water, potassium soap base, glycerin, hydroxypropyl methylcellulose, lavender oil, lime oil, shiso extract, rosemary extract, BG |
Pillowy micro-bubble foam
arau. Foam Body Soap comes straight out of the pump in creamy micro-bubbles to clean with less friction and irritation. Thick foam cleanly washes away most dirt and body oil with less scrubbing.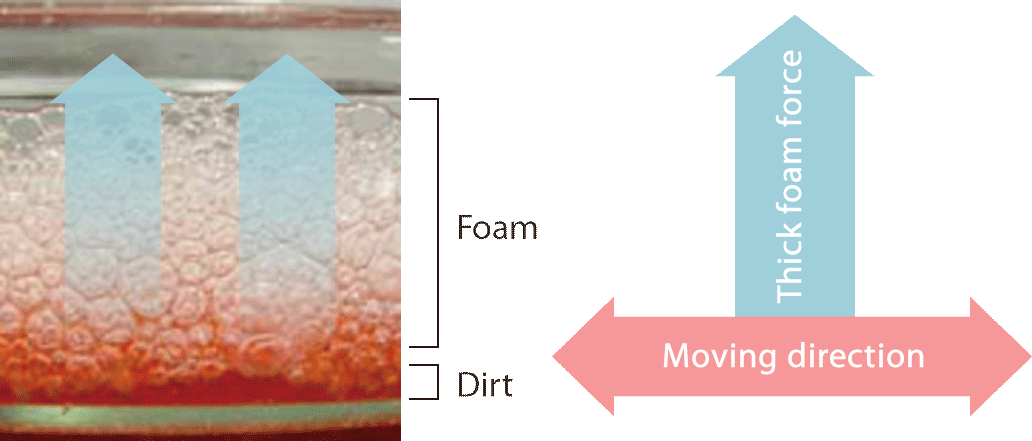 The hand is the perfect washcloth
By washing with arau. Foam Body Soap and your hands, you can be extra gentle on the skin while getting refreshingly clean. Using a washcloth can be abrasive on the skin and is unnecessary with arau. Foam Body soap since it comes out as foam straight from the pump. The hands can gentle cushion the thick foam against your skin.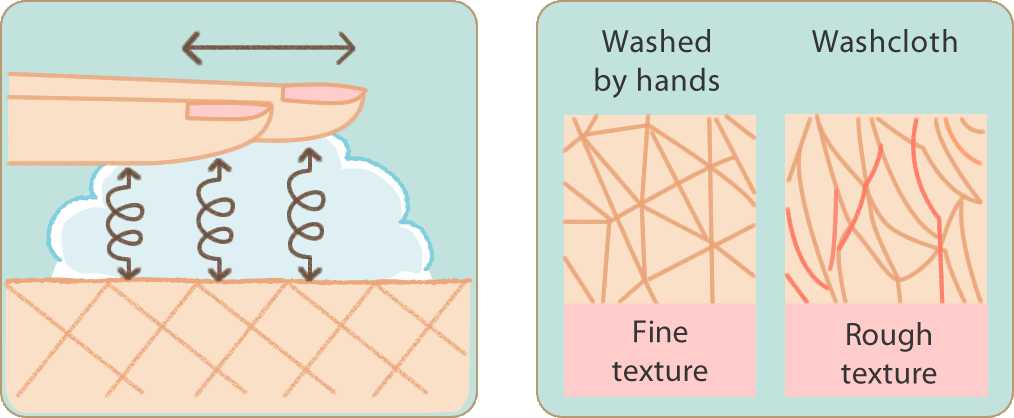 Rinses away completely with no residue
Too much rinsing can also wash away the natural moisturizing elements of the skin. arau. Foam Body Soap is 100% natural soap so it rinses away fast and won't leave an uncomfortable coating that synthetic body washes do. Moreover, arau. Foam Body Soap contains natural botanicals like shiso and aloe extracts to help clean and care for the skin.
Skin sensitivity tested and proven safety
Synthetic additives found in face washes, body soaps and other cosmetics are formulated under strict safety standards.
However, the causes of allergies and skin irritation are different in every person.
arau. contains no LAS, alcohol derived synthetic detergent, synthetic fragrances, artificial colors or preservatives.
And of course, arau. is tested for skin irritation, truly designed to be a gentle soap.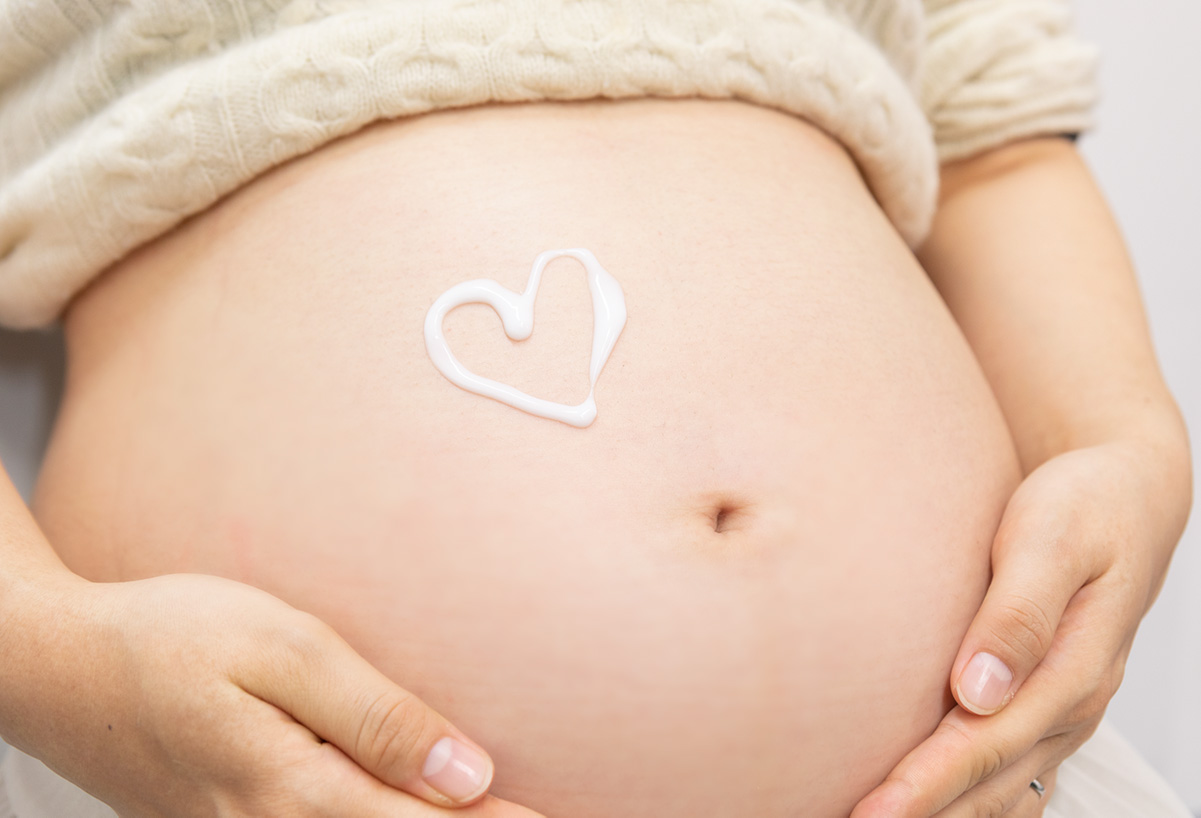 Childbirth Preparation and Baby Milestones's Products
For Pre-Moms and New Moms.
We've put together a list of items we recommend for baby care, from your first pregnancy till they are 1 year old. As your baby grows, you can prepare the items you will need!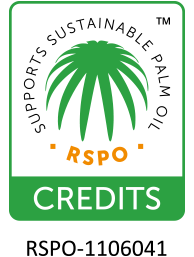 Use and Promotion of Credited Palm Oil
The palm oil used in this product is credited RSPO palm oil, made with consideration of the environment and protecting human rights of the workers where it was made. We are actively working to incite others to join us in the use of this oil.