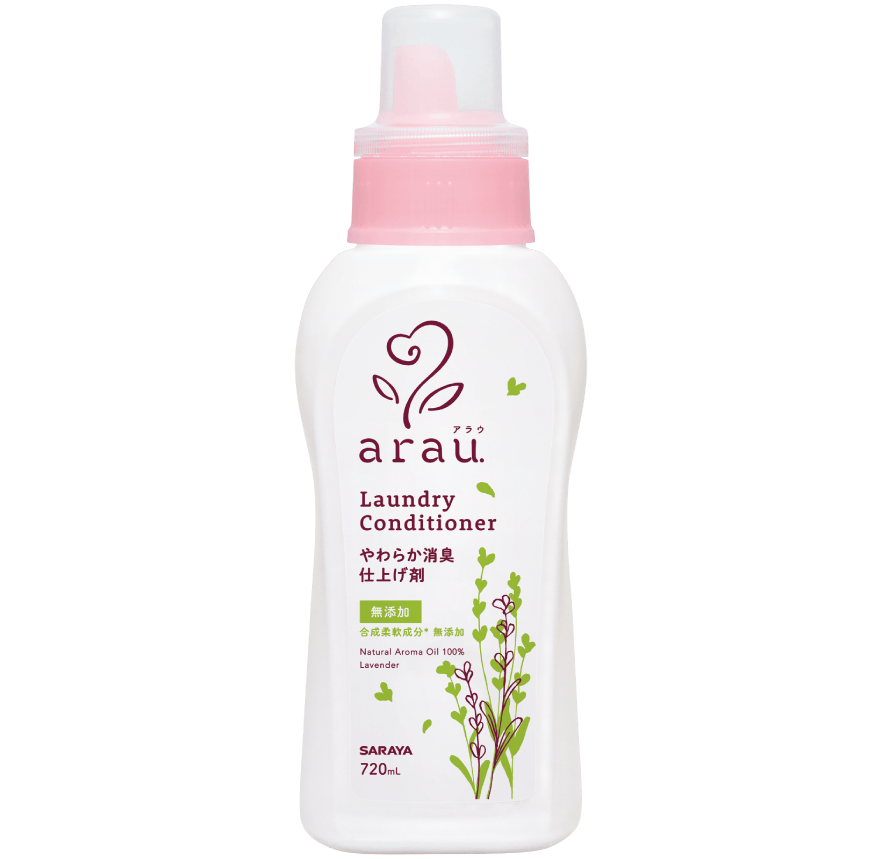 ※Contains lavender and spearmint essential oils as deodorizing cleaning agents.
※Contains no LAS, High Grade Alcohol Synthetic Surfactants, phosphates, edentate (sequestering agents), or artificial additives such as colors, fragrances and preservatives.
arau. Laundry Conditioner
Bottle 720mL|Refill 650mL
Use arau. Laundry Conditioner to help remove any allergens and other residues left in your laundry machine. Citric acid and natural aroma extracts keep your clothes fresher, right from the first wash cycle.
Product
Laundry
Application
Fabrics (cotton, hemp, and synthetics)
pH
Acidic
Ingredients
Citric acid, potassium hydrate, ethanol, essential oil
Usage Volume
(Top Loading) 30mL for 30L
(Drum Washer) 20mL for 3kg
The power of citric acid to prevent odors and yellowing
arau. Laundry Conditioner protects your clothes from yellowing and odors with citric acid, keeping your clothes clean soft, even when stored away for seasonal use.
Reducing yellowing
We compared the yellowing of two cotton cloths. After washing one with arau. Laundry Soap and arau. Laundry Conditioner and one cloth with only arau. Laundry Soap, the cloths were stored at 50℃ for one month then compared. The results are below.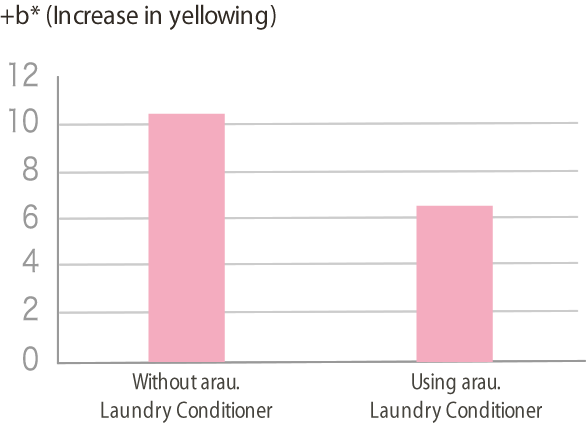 Natural herbal ingredients refresh the senses
arau. Laundry Conditioner contains natural herbal essential oils that leave laundry smelling fresh and floral. The power of citric acid removes odors for an even more floral fragrance to be enjoyed.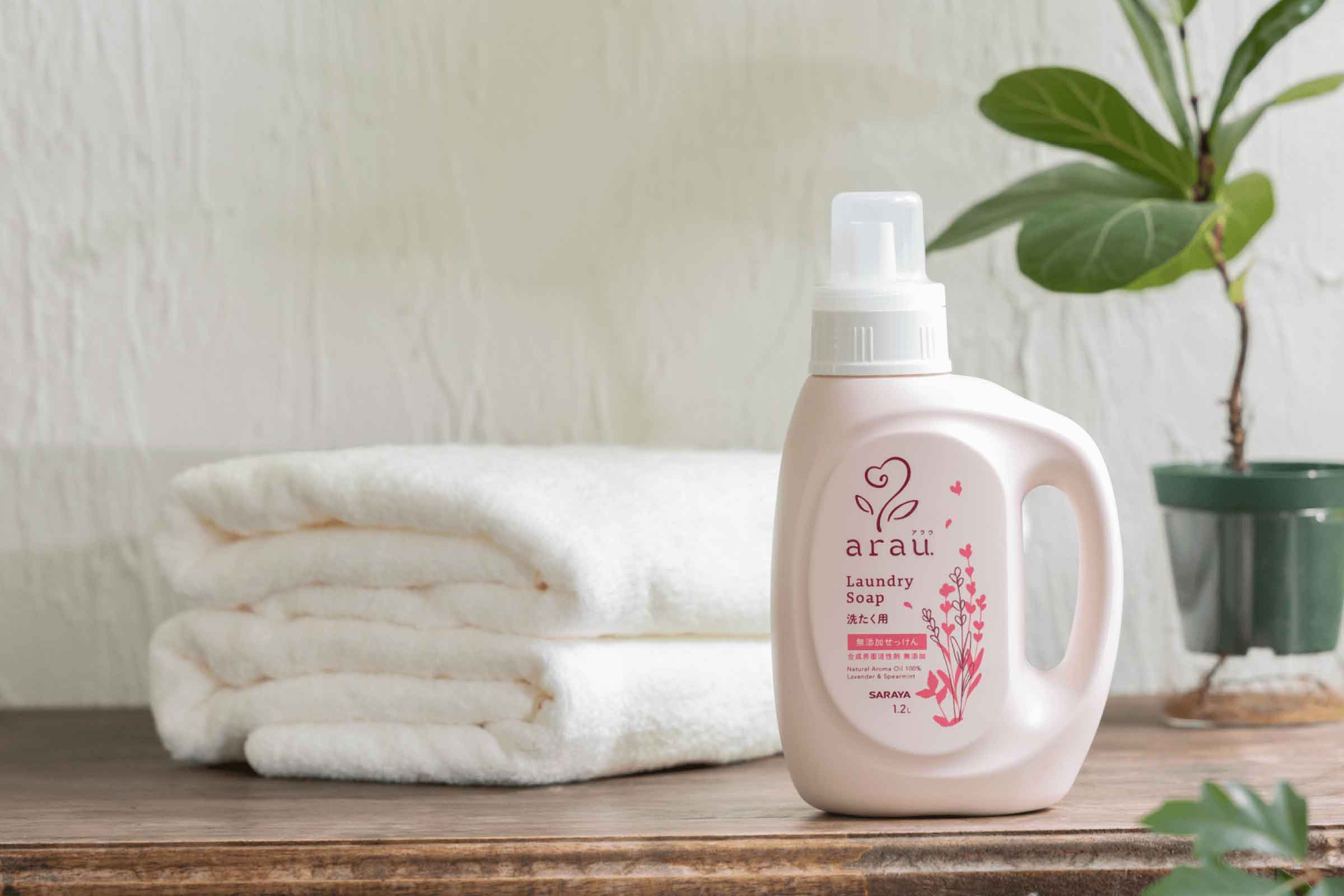 We recommend using both arau. Laundry Conditioner and arau. Laundry Soap in the wash cycle
arau. Laundry Soap will gently wash clothes and towels without a softener and returns fabrics to their original fluffy touch and absorbency. Complemented with arau. Laundry Conditioner, it protects your skin of any alergens or irritations, ideal for baby's cloth diapers or clothing for those with sensitive skin.
arau. Laundry Soap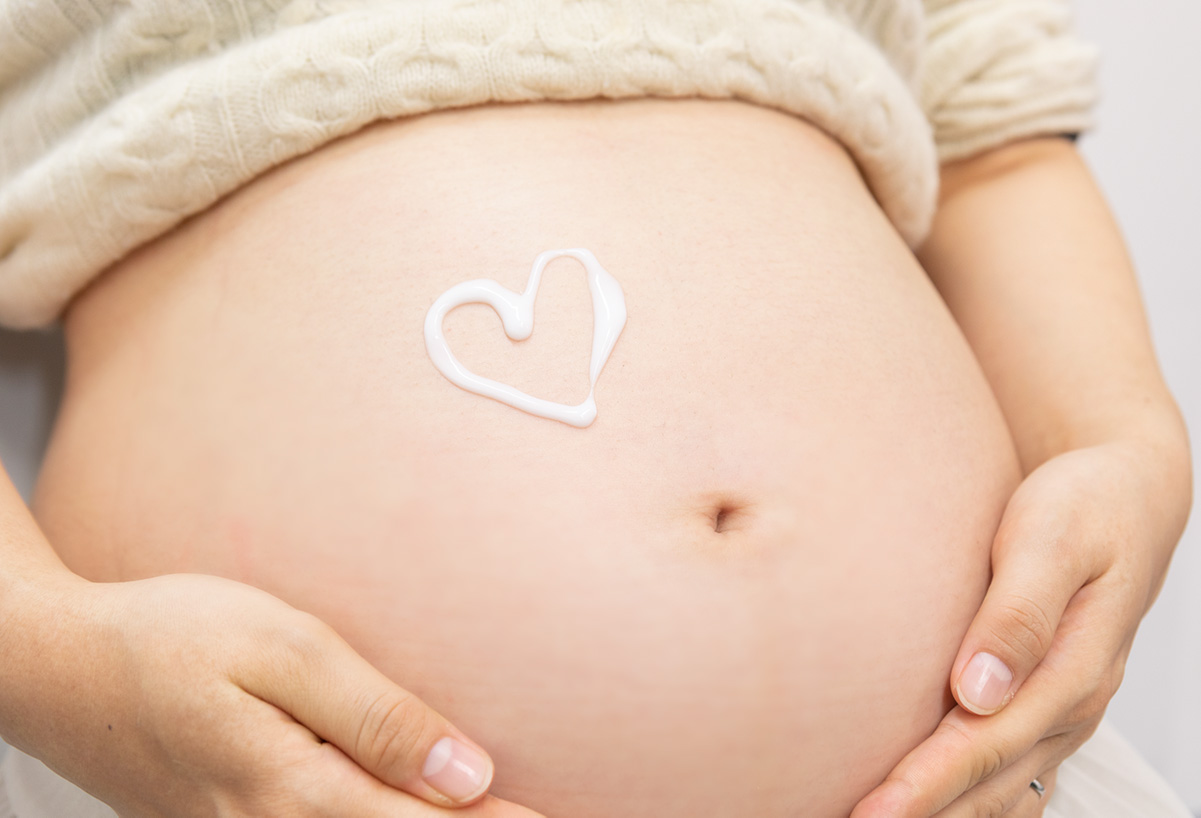 Childbirth Preparation and Baby Milestones's Products
For Pre-Moms and New Moms.
We've put together a list of items we recommend for baby care, from your first pregnancy till they are 1 year old. As your baby grows, you can prepare the items you will need!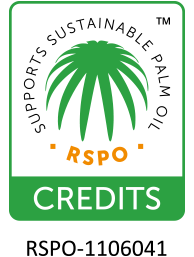 Use and Promotion of Credited Palm Oil
The palm oil used in this product is credited RSPO palm oil, made with consideration of the environment and protecting human rights of the workers where it was made. We are actively working to incite others to join us in the use of this oil.