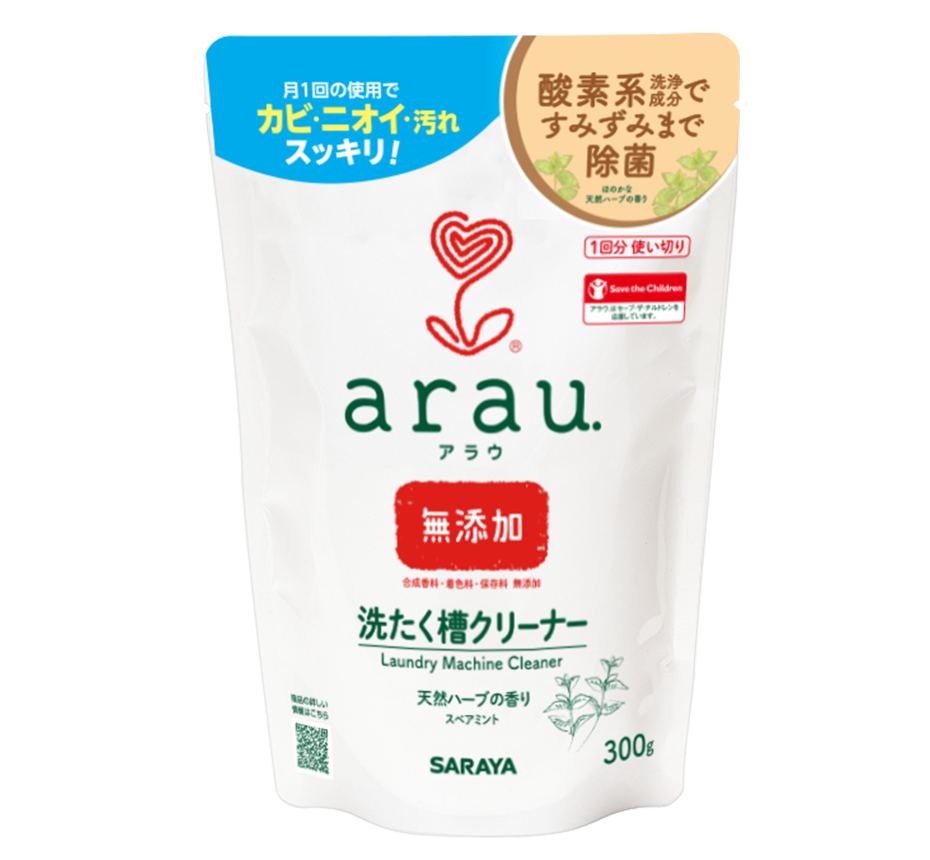 ※Contains natural spearmint essential oil for fragrance.
※Contains no synthetic fragrances, colors, or preservatives.
Laundry Machine Cleaner
※For stainless steel or plastic laundry machine drums and agitators.
Oxygen based cleaner removes hidden dirt, mold, and sources of odor.
Deodorizes with the power of natural spearmint.
Use once a month to keep your laundry machine clean for fresh-smelling clothes and less residue.
※Only for use with top-loading laundry machines.
| | |
| --- | --- |
| Product | Laundry Machine Cleaner |
| Application | For cleaning laundry machine drums. |
| pH | Mildly alkaline |
| Ingredients | Alkaline (Carbonate), Bleaching agent (Percarbonate) |
| Usage Volume | Use 1 pack per cleaning for laundry machines with 3-9kg drums. |
No harsh chemicals
If the laundry machine drum goes neglected, soap and detergent can build up, causing mold and bad odors to form. This mold and odors can transfer to clothes during the wash cycle, which is not only uncomfortable but also irritating to those with sensitive skins. Washing the laundry machine's drum once a month will help you prevent it.
arau. Laundry Machine Cleaner has no harsh chemical or odors, only using oxygen based cleaners to refresh your laundry machine. Just one cleaning cycle a month will remove build up and keep your clothes fresh and clean.

How to use
※Do not use with front loading laundry machines.
※Do not use with water over 40 degrees C. (May be dangerous to user)
※After using, check the drum for any loose dirt. Run the rinse cycle to remove any left over dirt.
※For heavy dirt and soiling even after rinsing, use arau. Laundry Machine Cleaner a second time.
Add arau. Laundry Cleaner to an empty machine.

Fill to the highest water level. (Ideal temperature range is 20-40 degrees C)

Run the machine for 2-3 minutes to dissolve the solution. Turn off the machine, close the lid and allow to sit for 2-4 hours.

Without draining the water, run the machine through one wash cycle.
Removes built up odors
No added synthetic detergents, bleach based detergents, synthetic fragrances, or colors, just the power of natural spearmints essential oils to deodorize your washing machine. Keeping your laundry machine clean will make your laundry also be spotless.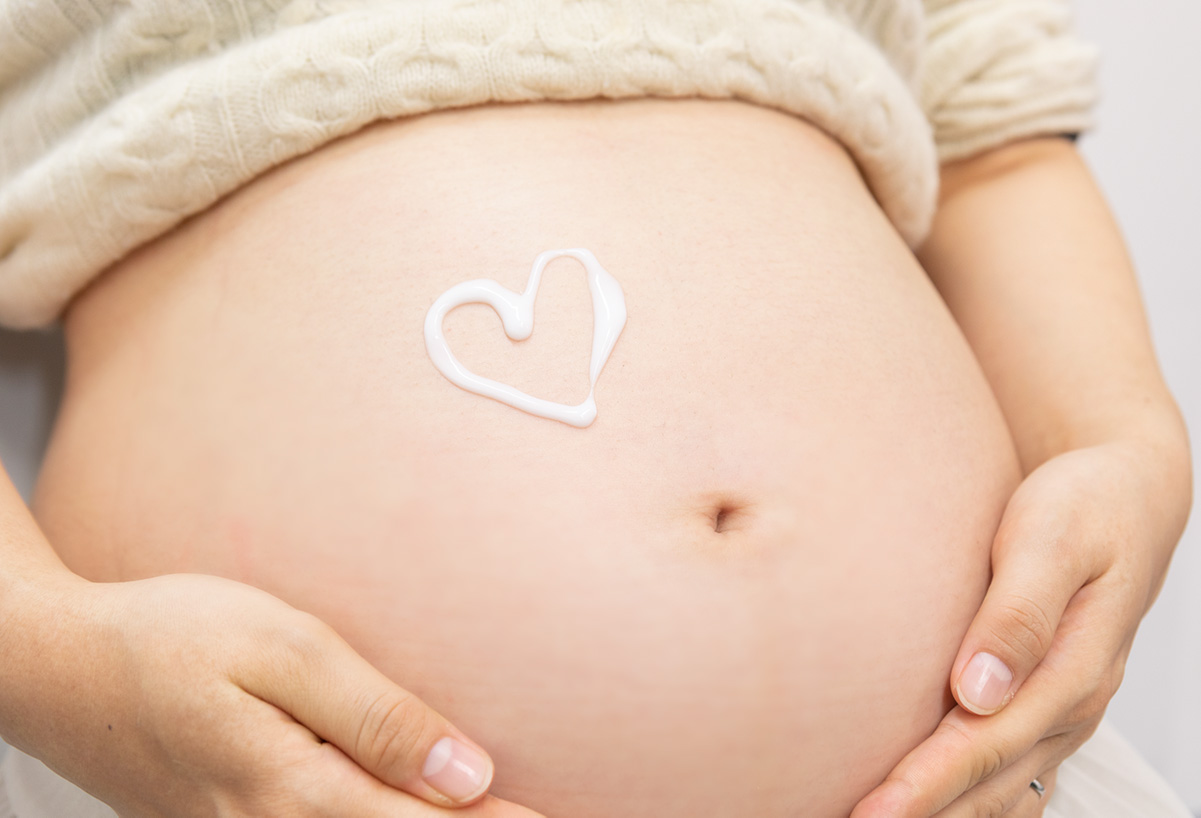 Childbirth Preparation and Baby Milestones's Products
For Pre-Moms and New Moms.
We've put together a list of items we recommend for baby care, from your first pregnancy till they are 1 year old. As your baby grows, you can prepare the items you will need!