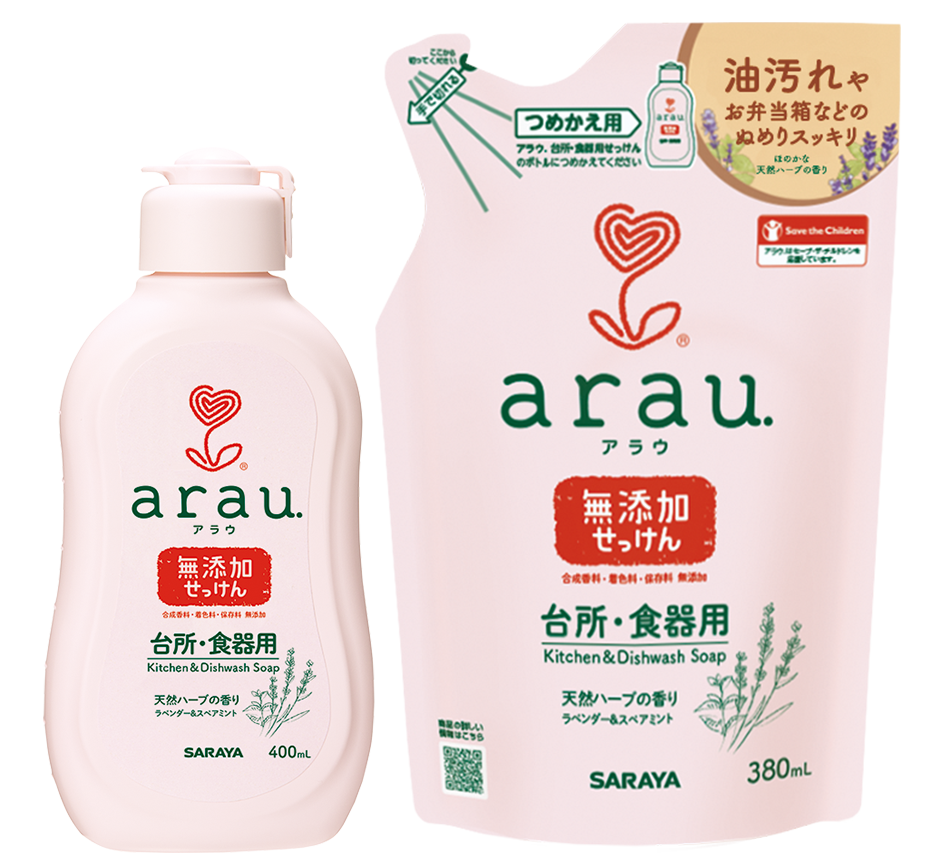 ※Contains lavender and spearmint essential oils as deodorizing cleaning agents.
※Natural Sorbitol provides extra skin moisturizing and protection.
※Contains no LAS, high grade alcohol synthetic surfactants, phosphates, edentate (sequestering agents), or artificial additives such as colors, fragrances and preservatives. Safe for washing even your children's dishes.
※Dermatalogically tested.
(May not eliminate the possibility of irritation in all users.)
arau. Kitchen Soap
Bottle 400mL|Refill 380mL
Thick, rich foam washes away grease for a squeaky clean sparkle on your dishes. 100% natural, arau. Kitchen Soap doesn't irritate your hands like synthetic detergents do.
| | |
| --- | --- |
| Product | Kitchen Soap |
| Application | Vegetables, fruits, dishes and kitchen equipment |
| pH | Slightly alkaline |
| Ingredients | Pure soap (30% potassium salts of fatty acid) |
Cuts greases and rinses away fast
arau. is an additive-free soap with excellent detergency.
Its rich foam cuts grease and rinses away easily, leaving nothing behind but a squeaky clean sparkle.
arau. Kitchen Soap Cleaning Power
We compared the foaming and cleaning power of arau. Kitchen Soap against the competition.

arau. Kitchen Soap kept foaming for 4 dishes and washed an additional 2.
Results shows arau. cuts grease equally or better than the competition.
Safe for baby bottles
100% pure botanical soap made with palm and coconut oil, without any animal fat or pretrolum. arau. Kitchen Soaps washes grease away, leaving no stains behind, without using synthetic surfactants, colors, fragrances or preservatives. Safe to use on baby bottles, pacifiers and baby toys.
Gentle on the hands and skin with botanical extracts
Daily dish washing is one of the reasons we can get rough hands. arau. Kitchen Soap contains not only gentle botanical soap ingredients but also shiso and aloe extracts which protect the skin.
Pleasing natural fragrance
Soap and synthetic detergent are all made from fats or lipids, which have a smell. Synthetic fragrances are adopted to cut the smell of fats, which is masked with synthetic fragrances in most detergents.
Because, additive-free soap has no synthetic fragrances, some of this smell can be noticed. arau. has natural herbal extracts and essential oils that naturally deodorize while masking the smell of soap. You'll love the delicate smell of arau. natural soaps.
Will arau. make my dishes slippery?
As we know, soap and synthetic detergents can cause dishes to get slippery when mixed into water during wash-up time. arau. may feel more slick while washing compared to other detergents, but it will rinse away much faster with no residue. Unlike synthetic detergents, which is difficult to rinse away, arau. is much better for squeaky clean dishes.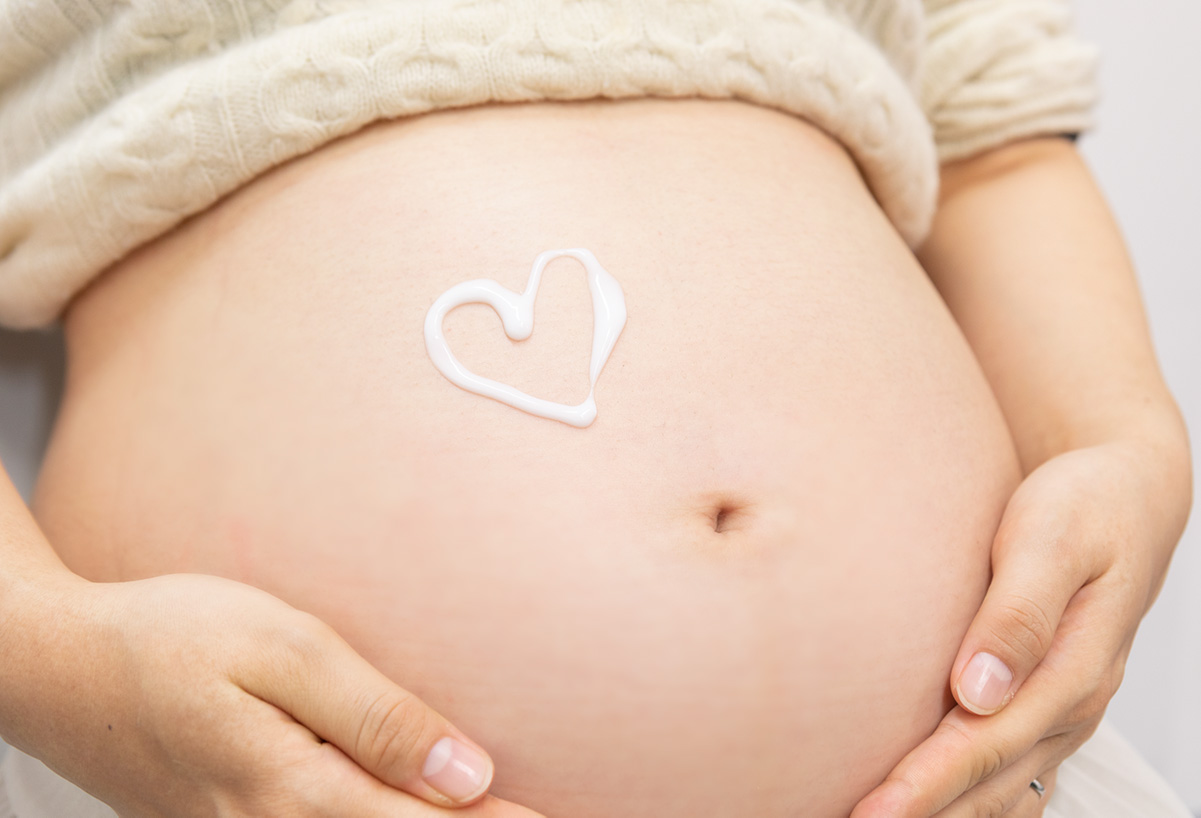 Childbirth Preparation and Baby Milestones's Products
For Pre-Moms and New Moms.
We've put together a list of items we recommend for baby care, from your first pregnancy till they are 1 year old. As your baby grows, you can prepare the items you will need!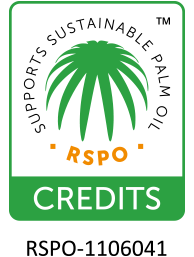 Use and Promotion of Credited Palm Oil
The palm oil used in this product is credited RSPO palm oil, made with consideration of the environment and protecting human rights of the workers where it was made. We are actively working to incite others to join us in the use of this oil.