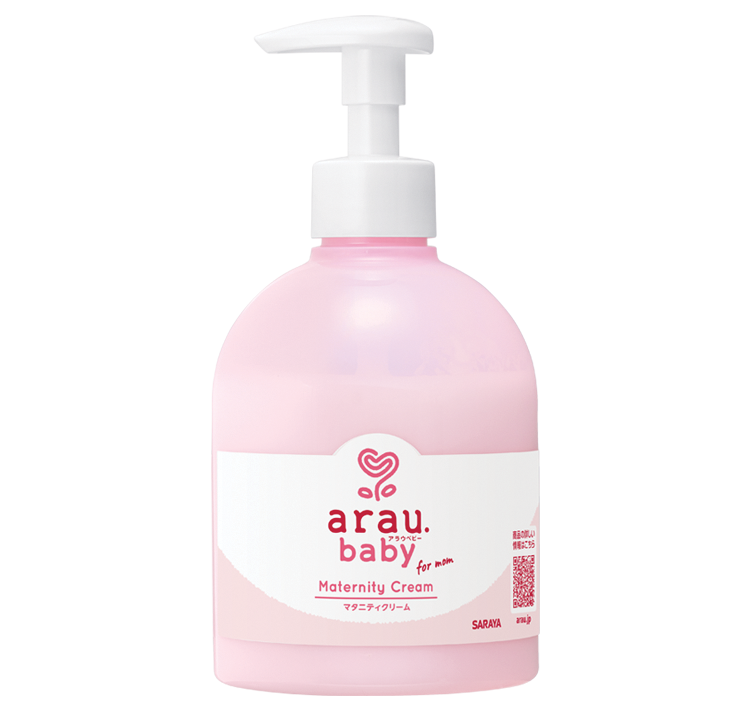 ※Moisturizing and skin-toning component: Soforolipid (Hydrolyzed Candida Bombicola Extract)
※Moisturizing and resiliency component: Lemon balm leaf extract and perilla leaf extract
※Moisture protection component: Jojoba seed oil, macadamia seed oil, botanical squalane, shea butter
※Skin allergy tested/Skin sensitivity tested
(It does not guarantee it will not cause any skin trouble.)
arau.baby

Maternity Cream

250mL

Free of fragrance and additives such as petroleum based surfactants, synthetic fragrance, coloring, paraben, alcohol (ethanol), mineral oil (petroleum-derived), or silicone to prevent stimulus to the delicate skin of pregnant mothers. Natural herb extracts that soften the skin are combined with the moisturizing and skin-toning Soforo, made from fermenting technology. Protect and moisturize your skin with botanical oils that imitate your skin sebum.
| | |
| --- | --- |
| Ingredients | Water, Glycerin, BG, Macadamia seed oil, Caprylic/Capric Triglyceride, C14-22 Alcohols, Jojoba seed oil, Squalane, Shea butter, Cetyl Palmitate, Alkyl (C12-20) Glucoside, Carbomer, Arginine, Tocopherol, Hydrolyzed Candida Bombicola Extract, Perilla Ocymoides Leaf Extract, Melissa Officinalis Leaf Extract, Phenoxyethanol |
Gentle, additive-free
This additive-free, slightly acidic gentle formula is not only for the delicate skin of pregnant mothers, but it also can be used on the baby as well. Silicone-free yet smooth, it is a non-sticky cream for daily use.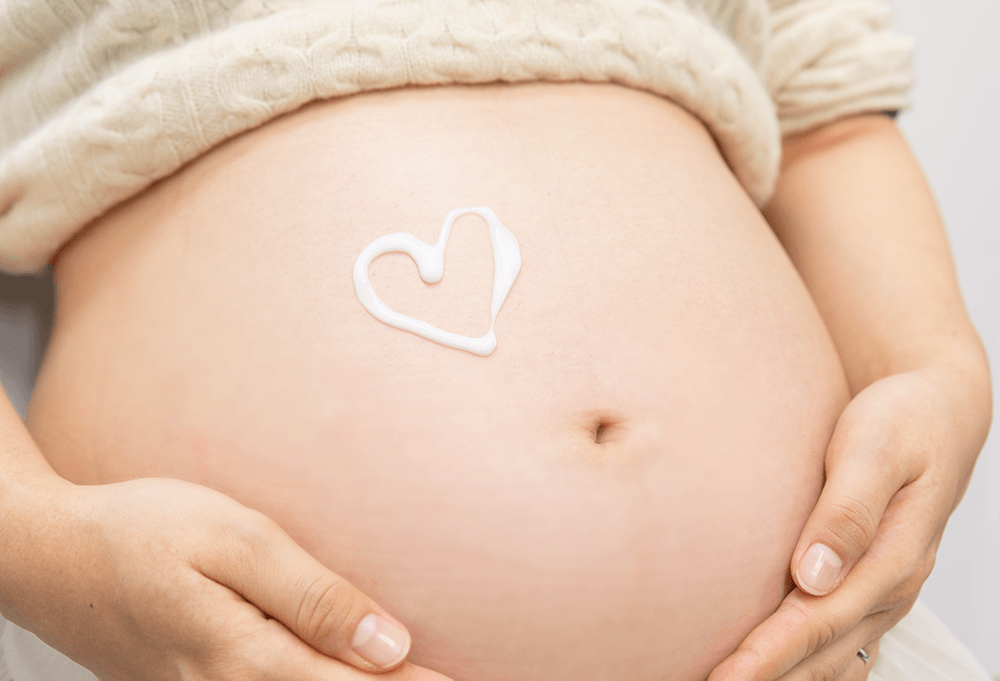 Moisturize, make flexible and protect with natural ingredients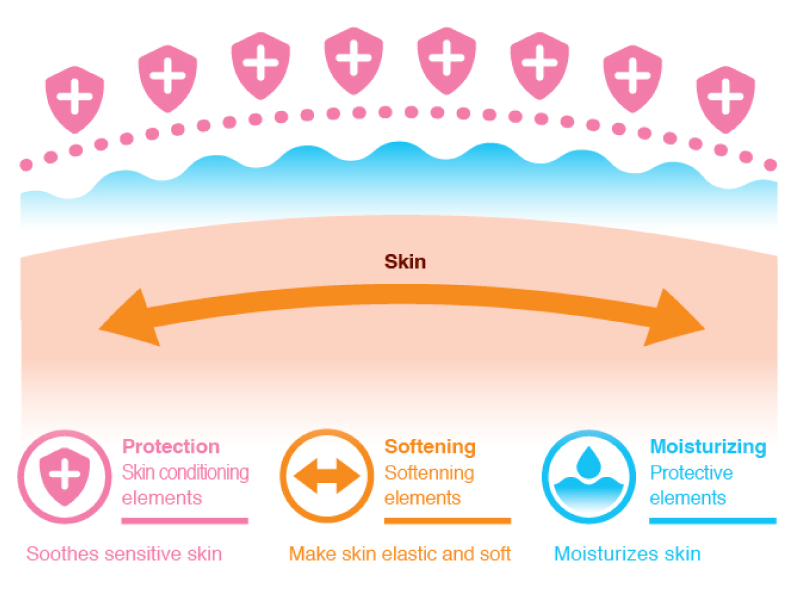 1.

Unique skin toning "Soforo" made from fermentation technology

"Soforo※1", Saraya's original moisturizing skin toning component, made from fermentation by natural yeast.

Being a combination of organic acids such as amino acid, lactic acid, malic acid, etc., the main ingredient, "Soforo", supports moisturizing components that permeate into the skin, leading to a beautiful skin with a heightened barrier function.
2.

Flexibililty component "Natural herb extract"

Natural extracts of lemon balm leaf and perilla leaf are added as moisturizing flexibility components. These gentle natural herbs give moisture and flexibility to the skin.
3.

Protection component "Botanical oils" selected for the balance of skin sebum

As moisturizing protection components, jojoba seed oil, macadamia seed oil, botanical squalane, and shea butter were carefully selected. Made similar to human skin sebum, this formulation locks in moisture and protects the skin.

How to use
Take a desired amount and spread on dried areas such as stomach, thighs, hips, or chest using your hands.
Use daily in the morning, after bathing, or before going to bed.
Use plenty where the skin tends to dry out, covering all areas with both hands.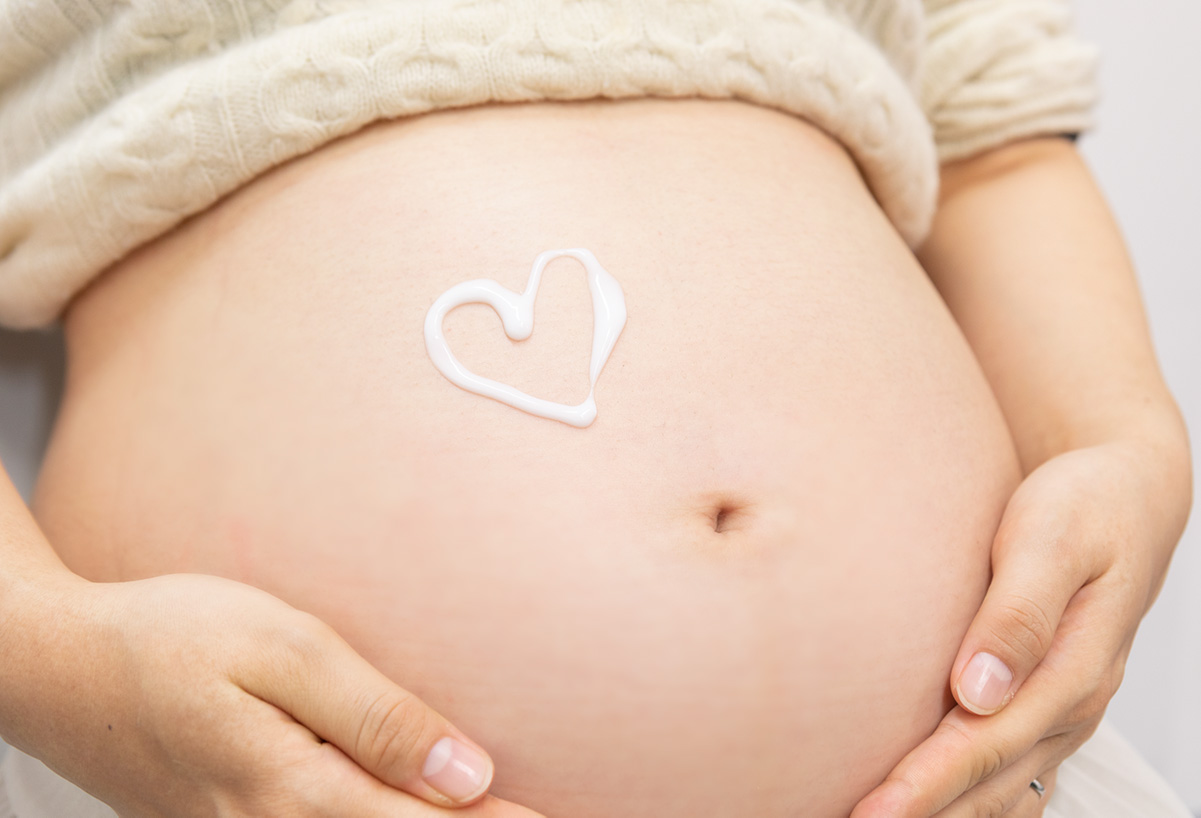 Childbirth Preparation and Baby Milestones's Products
For Pre-Moms and New Moms.
We've put together a list of items we recommend for baby care, from your first pregnancy till they are 1 year old. As your baby grows, you can prepare the items you will need!