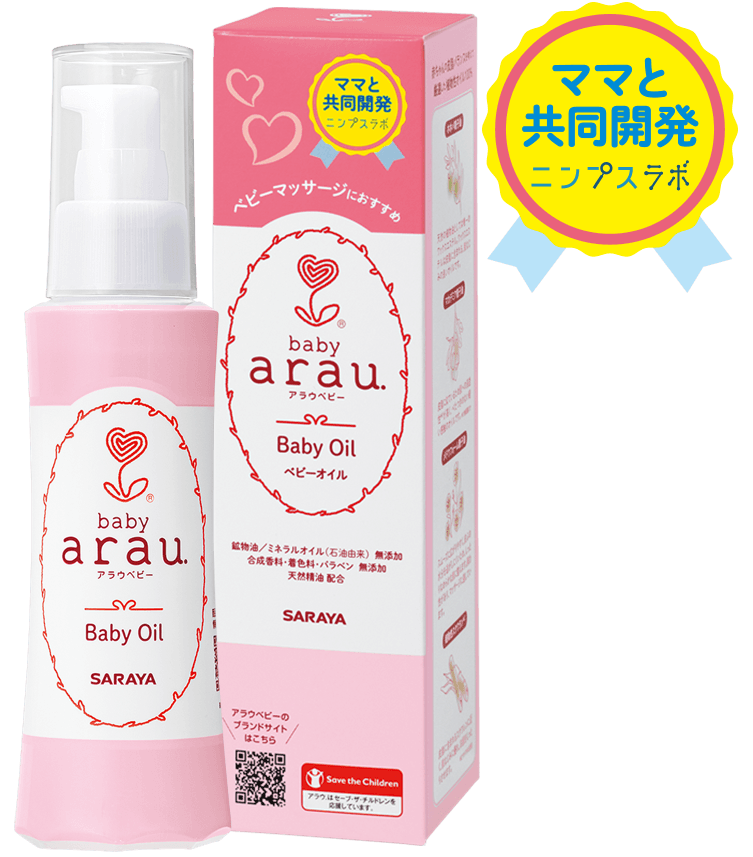 ※100% organic lavender essential oil is added as a natural fragrance and moisturizing component.
For extra moisturizing effect, we have added jojoba seed oil, macadamia seed oil, meadowfoam seed oil, and botanical squalane.
※Skin sensitivity tested and skin allergy tested.
(It does not guarantee that it will not cause skin irritation to all people.)
※Dermatologist tested for infant safety
(It does not guarantee all safety.)
arau.baby

Baby Oil

100mL

Contains no worrysome materials such as petroleum surfactants, synthetic fragrances, colors, paraben, alcohol (ethanol), and mineral oil (petroleum-based).

100% botanical oil, picked carefully for babies' skin sebum balance. Skin friendly, non-sticky oil is great for giving your baby a body massage.

We formulated botanical oils to be hard-to-oxidize, making them as gentle as it can be to babies' skin. The oil will be kept fresh until the last drop with the airless Fresh Pump Bottle, first to be used for baby oil products.
Ingredients
Macadamia seed oil, caprylic/capric triglyceride, jojoba seed oil, squalane, meadowfoam seed oil, lavender oil*, tocopherol
(*Organic ingredient)
100% botanical oils strictly chosen
for babies' skin sebum balance
The botanical oils are chosen and formulated specifically to be similar to babies' skin sebum, allowing them to blend with the skin. Smooth and non-sticky oil with little friction makes it a great product to give baby massages.

Hard-to-oxidize formulation of botanical oils, focused on skin friendliness
Oxidized oil can be a cause of skin irritation. Baby oil must be skin friendly, especially because it is used daily on the delicate skin of babies. That's why we came up with a special formulation of hard-to-oxidize botanical oils.
Airless Fresh Pump Bottle that
helps protect the oil from oxidation
We chose the airless Fresh Pump Bottle, a first for baby oils, to keep oils from oxidation. With its inner bag structure and airless pump that prevents air to flow in, it reduces contact of the content (oil) with air, keeping it away from oxidation, allowing the oil to be used fresh until the last drop.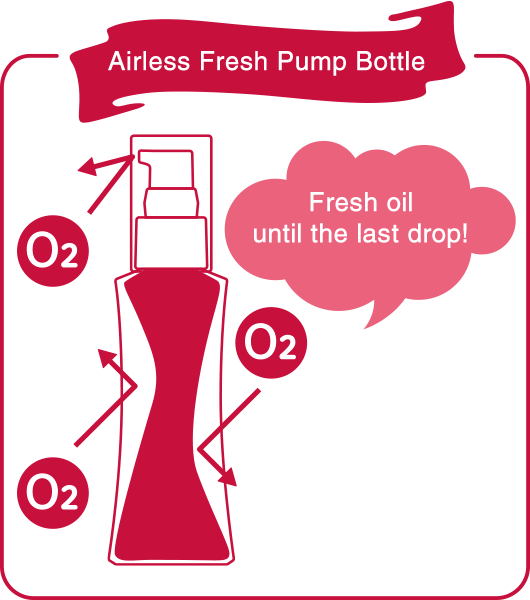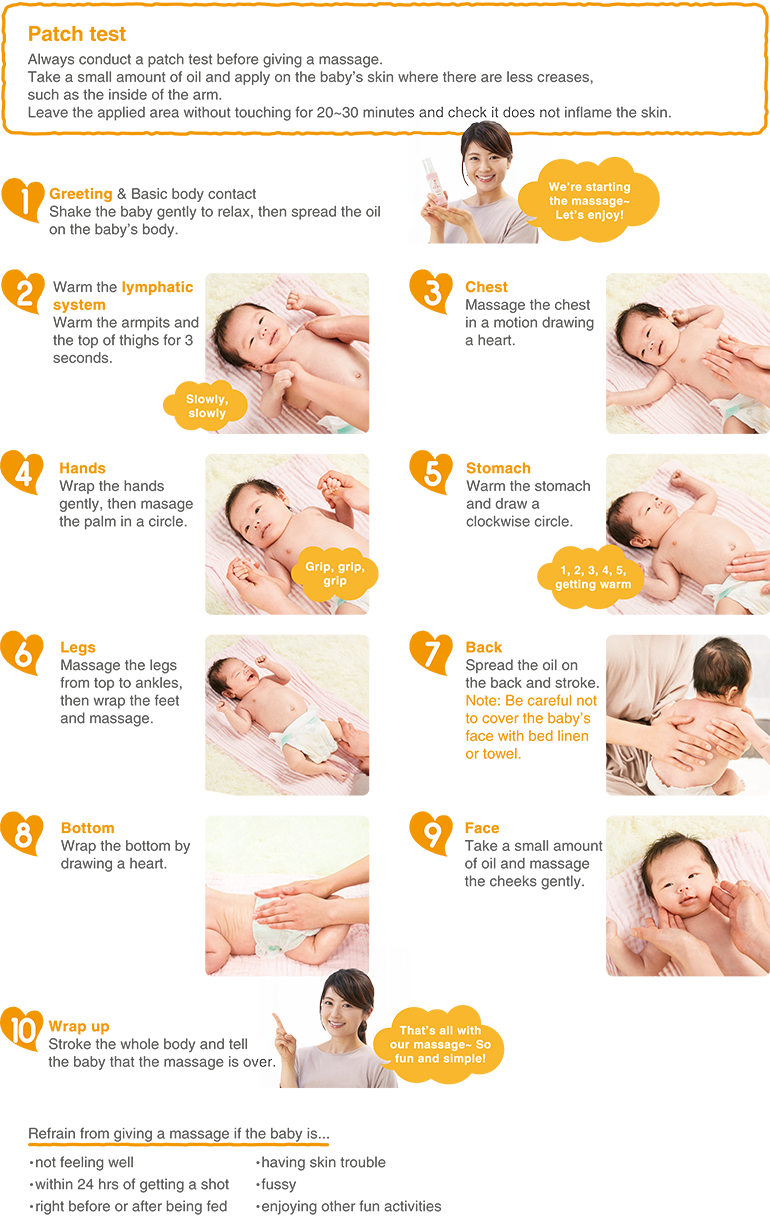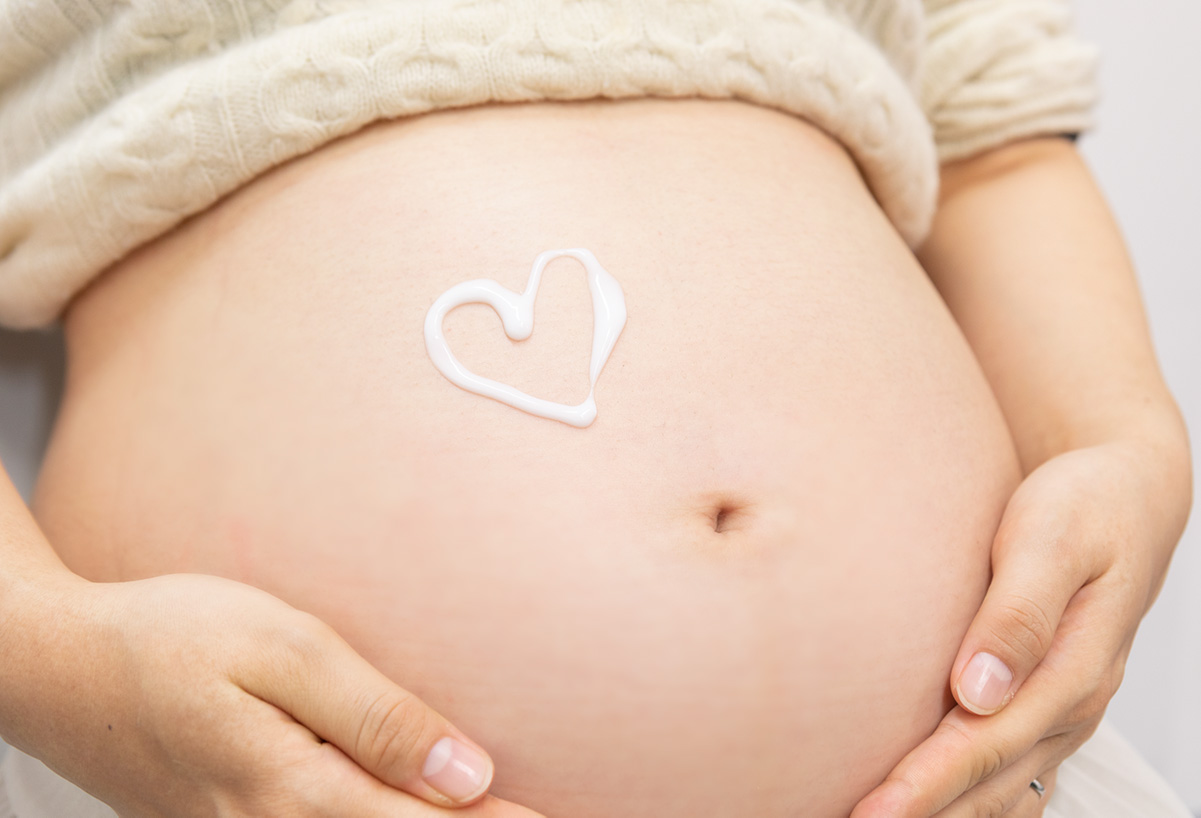 Childbirth Preparation and Baby Milestones's Products
For Pre-Moms and New Moms.
We've put together a list of items we recommend for baby care, from your first pregnancy till they are 1 year old. As your baby grows, you can prepare the items you will need!