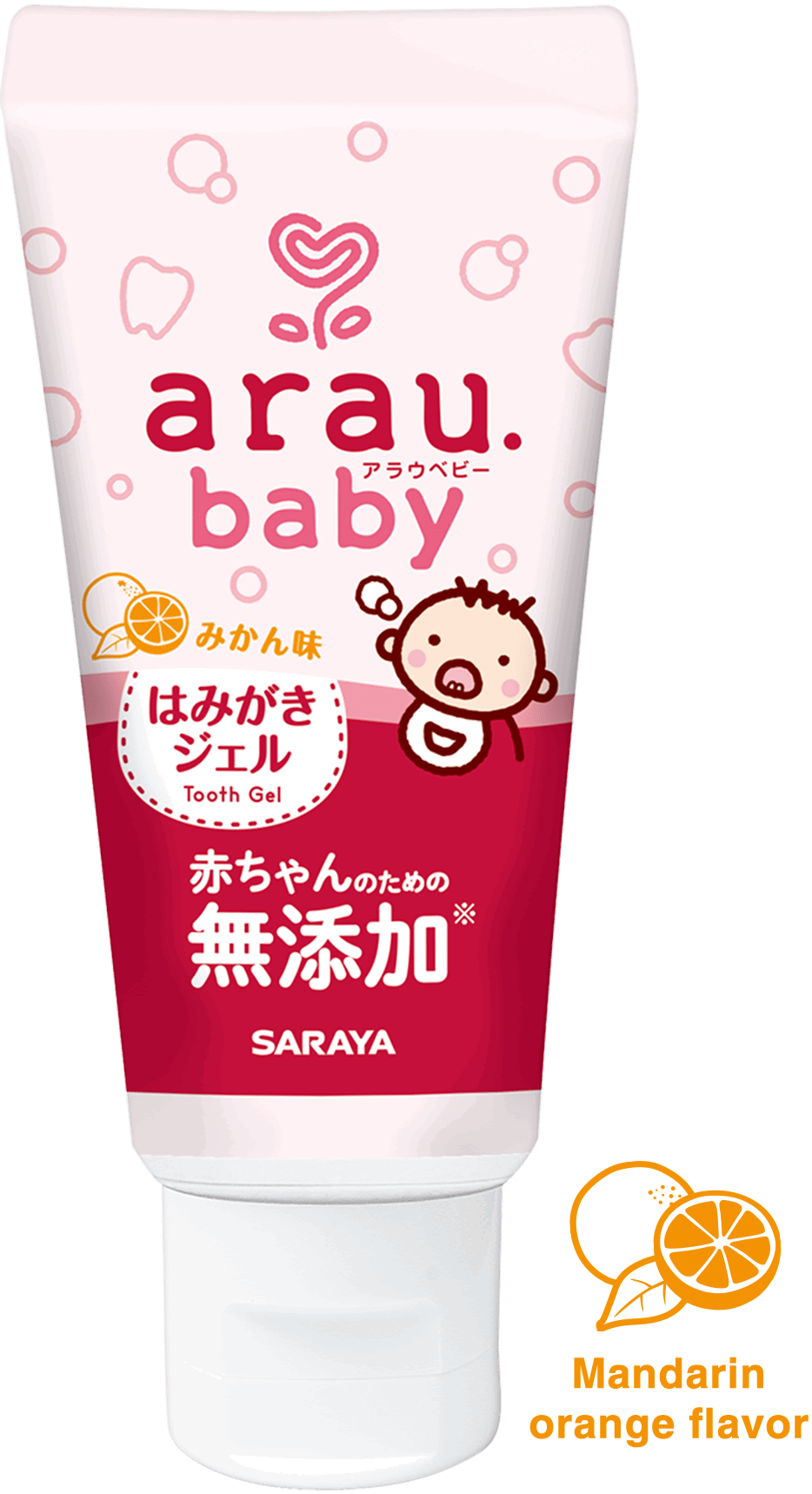 ※Contains food-grade camellia sinensis leaf extract (flavoring agent) & xylitol (sweetener)
arau.baby

Tooth Gel

35g

Use an additive-free tooth gel for babies from the day they start growing teeth.

Made from 100% food ingredients and containing no abrasives or foaming agents, it is great for babies who can't yet rinse their mouth.

Mandarin orange flavor from 100% natural essential oils will make it the baby's favorite care routine.
Additive-free

Petroleum-based synthetic surfactant

Preservative

Synthetic fragrance

Coloring

Silicone

Abrasive

Foaming agent
| | |
| --- | --- |
| Ingredients | Solvent: water/moistening agent: sorbitol, glycerin, PG/sweetener: xylitol/pH adjuster: sodium lactate, sodium citrate/thickener: agar, xanthan gum/flavoring agent: camellia sinensis leaf extract/solubilizer: polyglyceryl lauric acid-2, polyglyceryl stearic acid-10/pH adjuster: lactic acid/flavoring agent: fragrance (mandarin orange) |
Additive free and all food grade ingredients
Arau.baby Tooth Gel, with no synthetic ingredients, is a direct response to mothers looking for a toothpaste that they can safely use with their children, with no petroleum synthetic surfactants, flavors, colors, foaming agents, preservatives, or abrasives. All ingredients used are made from food ingredients, ensuring that even if your baby's mouth is not rinsed, you will all feel safe using arau.baby Tooth Gel.
Mandarin orange flavor made with 100%
natural essential oils for happy babies
It is better to start a good habit of tooth brushing for healthy teeth from a young age, but some babies don't like being brushed.
arau.baby Tooth Gel contains mandarin orange flavor (100% natural essential oils), which has a natural, great taste.
Instead of synthetic flavors, 100% natural essential oil of mandarin orange is used for a safe and fun way to create a lifetime of tooth brushing habits.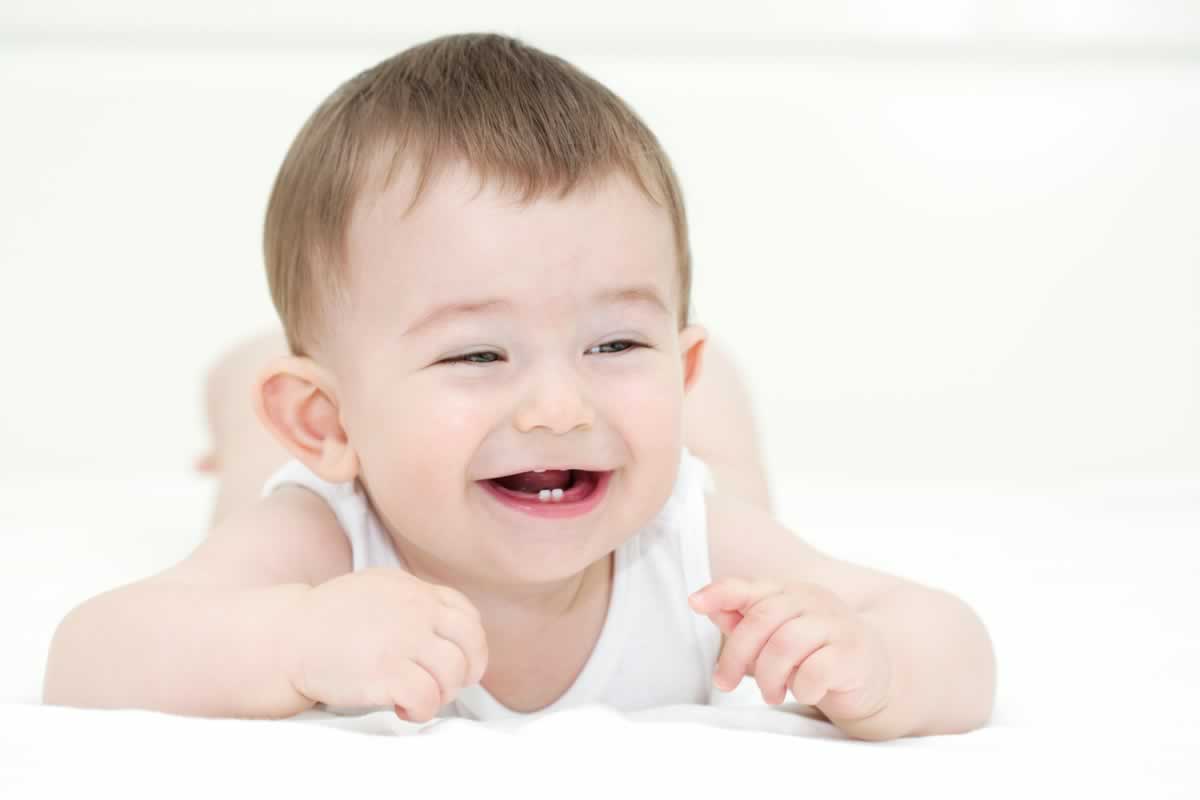 When should we start brushing the baby's teeth?
It is best to start brushing when the first tooth begins to appear.
Most babies get their first tooth around 6 to 9 months, but some can start getting their teeth at as early as 3 months. This is the time to start brushing. Even before the teeth come in, it is a good idea to rub your baby's gums with a soft, wet towel to get them used to the idea of brushing.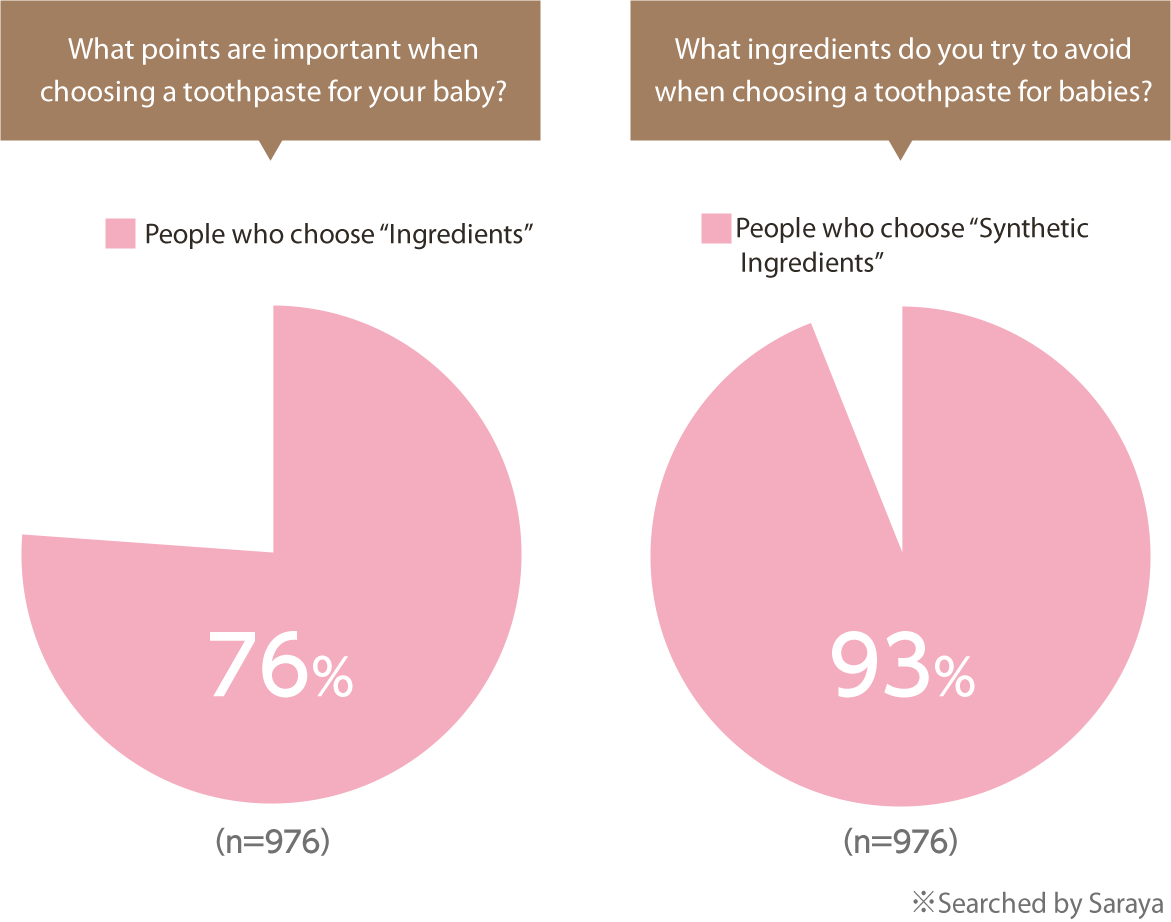 What is the best way to brush a baby's teeth?
Although it is common to use a soft towel or gauze to clean a baby's teeth, many babies dislike it and using only water is not very effective. Using a tooth brush with toothpaste is much more effective.
However, many moms are worried about toothpastes because it is difficult to rinse after brushing. In fact, 76% of moms in a 976 person survey said they were very concerned about ingredients in baby toothpaste.
In addition, 93% of moms said they want to avoid synthetic ingredients such as surfactants and synthetic additives.
That is why SARAYA developed arau.baby Tooth Gel using no additives and only food based ingredients as a safe way to brush your baby's teeth.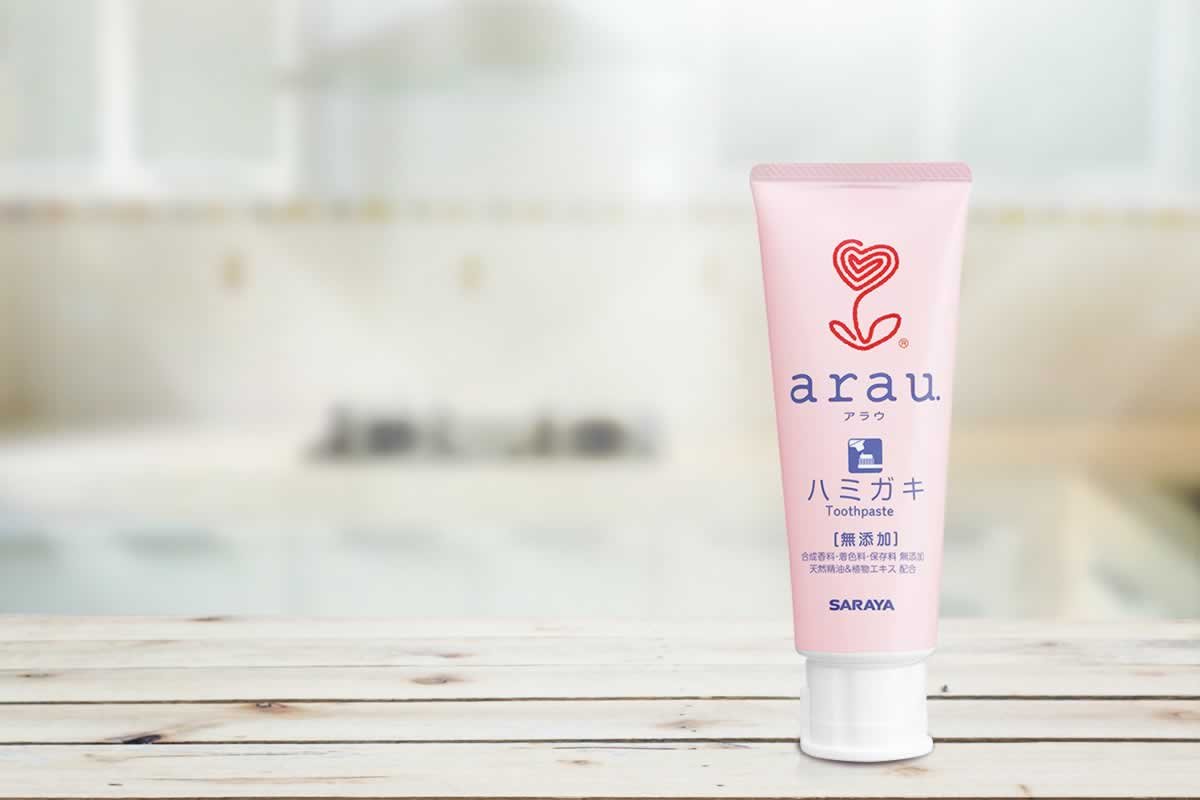 Once your child is able to rinse, we suggest switching to arau. Toothpaste
arau. Toothpaste safely cleans the teeth and gums just like arau.baby Tooth Gel, but with the refreshing flavor of natural lavender and peppermint essential oils.
The mucous membranes of tongue and mouth are much more sensitive compared to the skin and they can absorb many ingredients.
arau. Toothpaste is free from synthetic surfactants and alcohol, so it does not stimulate the tongue or gums, with a unique natural soap formula that rinses away in a healty and safe way, protecting your teeth from cavities.
arau. Toothpaste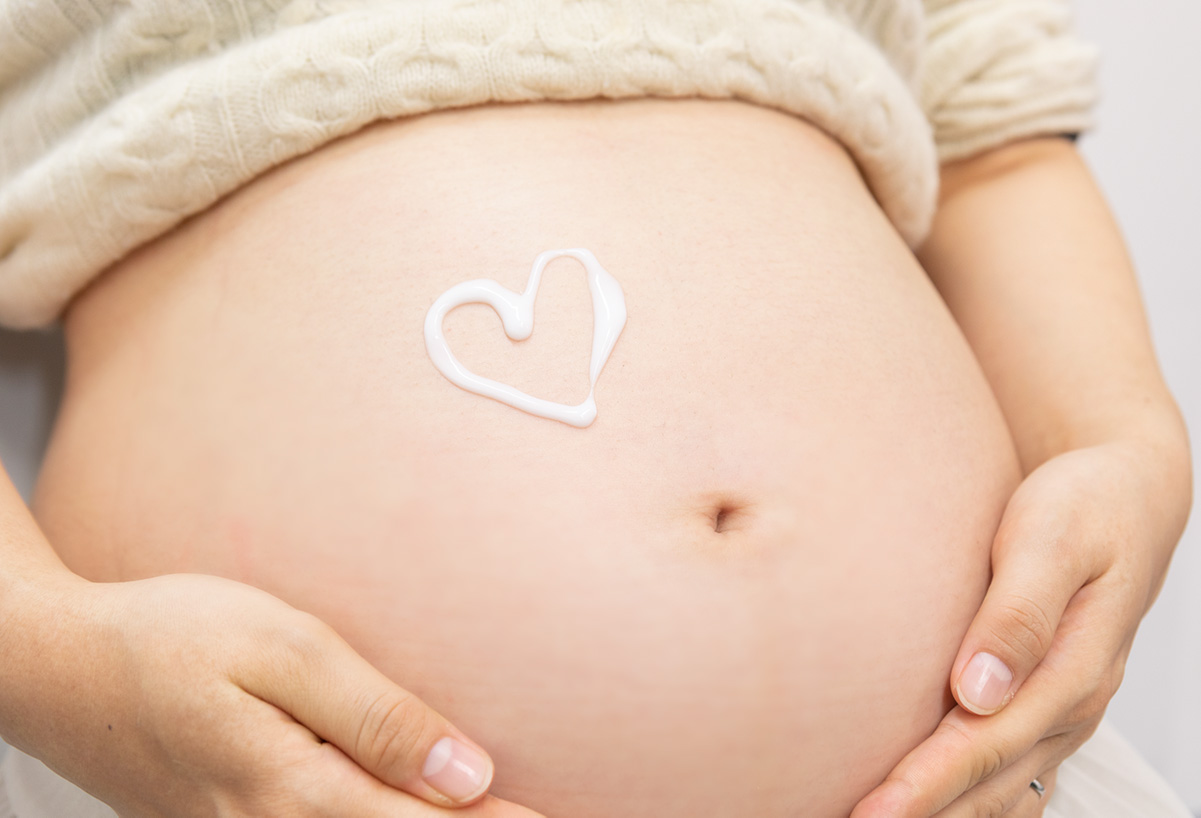 Childbirth Preparation and Baby Milestones's Products
For Pre-Moms and New Moms.
We've put together a list of items we recommend for baby care, from your first pregnancy till they are 1 year old. As your baby grows, you can prepare the items you will need!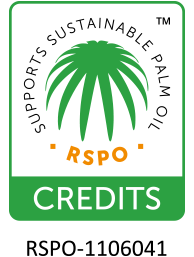 Use and Promotion of Credited Palm Oil
The palm oil used in this product is credited RSPO palm oil, made with consideration of the environment and protecting human rights of the workers where it was made. We are actively working to incite others to join us in the use of this oil.